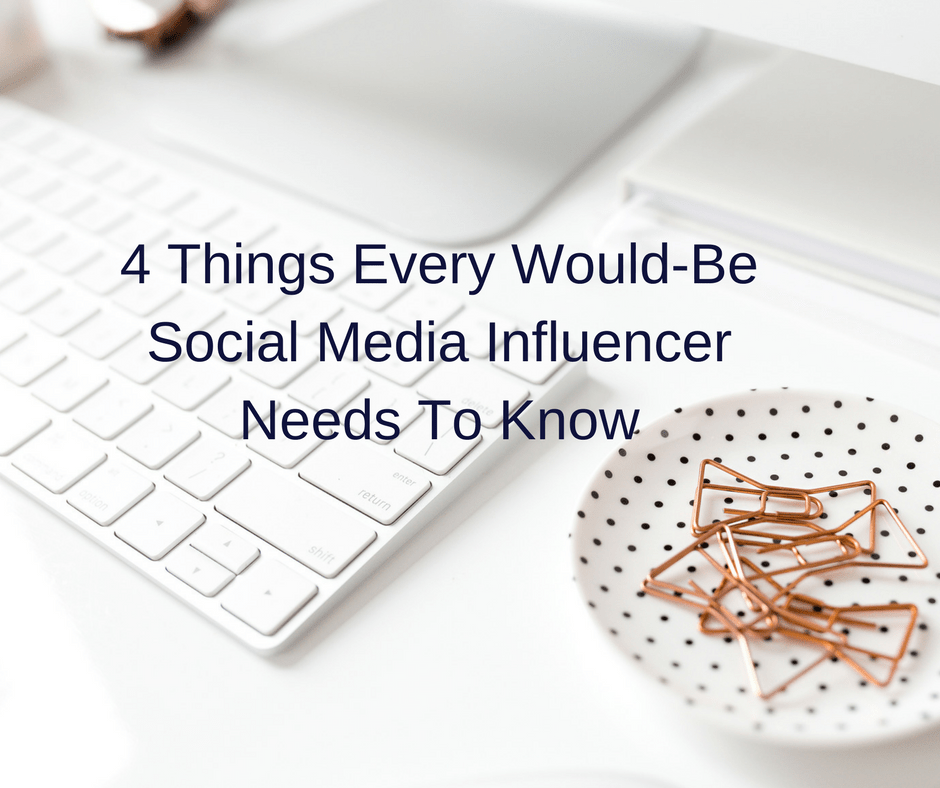 Social Media is where it's at. We all know that. It's where news breaks, trends emerge and presidential figures flex their political muscle. Once a handy tool for connecting with friends and colleagues, social media has evolved from being merely a communication tool. With increasing amounts of information being fed through social media, it's where information and communication converge.
Within this shifting landscape, the tides of influence are changing. Anyone can publish, and without the constraints of PR guidance and brand guidelines, the digital-savvy public are rising above the waters of social media, creating a new voice; The Influencer.
Why are Social Media Influencers so Powerful?
As people, we like other people. We listen to the voice of and seek to emulate the actions of those we respect. In the past celebrities have had the lion's share of this influence, but as playing fields have levelled, anyone with determination and expertise (and a few hidden secrets) can become an influencer.
And of course, there's money in influence. Brands and organisations can reach time-poor audiences more easily, more cheaply and more authentically through influencer marketing than they can through traditional TV and press advertising. Zoella reputedly makes $10k per post; a huge amount of money for anyone to receive, but this is chicken-feed to a multinational corporation, where it can cost millions of pounds just to create a TV advertisement.
But becoming a successful influencer isn't a walk in the park. It takes work. You need to create your own content, and that content must resonate with a strongly engaged audience. Fortunately for you, I've pulled together the things you need to do in order to become considered an influencer.
Create your strategy
As I've already said, becoming an influencer takes work, and the best way to plan this work is to work through the steps methodically. Here are the four things you need to do to improve your chances of becoming an influencer.
Identify your Target Customer
To be an influencer you must think commercially: who will hire you? Think about how you and your style will work with a potential customer. Identify industries relevant to you that use influencer marketing and the big players within these industries that you want to target.
Associating with a recognised influencer network will help you get a better idea of what potential customers want, and help increase your visibility. But if you have a strong enough presence, you can certainly work as an influencer without having an influencer network association.
Carve out your Niche
We each have a unique perspective, with our own stories to tell; don't make the mistake of thinking that "niche" means super-specialist subject matter. The way you relate your subject is your "thing" and the niche that will appeal to your audience and interest potential customers. Be consistent and true to your niche. Predictability is reassuring to potential customers – they want to know you'll give them the same quality week in, week out.
Know your Networks
Be consistent with where you publish your content and which social networks you use. If you're consistent then your audience will know where to find you. You'll also make it easier for those paying customers to identify which type of audience you're reaching.
Consider whether you post from a personal page or company page – it may be that some posts work better from a company page than a personal page and vice-versa. Generally, (and following the basic rule for social media), as people buy people, personal pages will tend to do better. If you're uncertain which to go for, do some A/B testing to get clearer view on which profile works harder for you.
Choose your Medium
Is your skill in the written word (then go for blogging), or are you a more visual thinker? It may be that your passion dictates your medium. Crafting, fashion and food work beautifully with photography and illustration, whereas blogging is ideal for business, parenting and self-improvement.
Whatever you choose, be sure it converts through to your website. As great as social media is, you're competing with everyone else. Once your audience is through to your website you'll have more control over the messages you convey and the branding your audience sees.
Build up your Content
The content you create and curate says a lot about you to potential sponsors. Often, large brands choose to use the content created by influencers to drive bigger campaigns. It's common to see social media influencers being used in retail displays, in print media and on the television.
Your content needs to be consistent, high quality and add value to your community. Anything else won't cut the mustard. If you're creating photography or video, invest in the right kit and consider getting some training. If blogging is your bag, then spend the time on writing quality copy that's grammatically accurate. Don't fret about perfection (a lack of polish can be attractive to some brands), but spend time on creating your best.
It's wise to consider your attitude and any overt political stances. If you're take a clear line for or against a certain movement, then recognise this will limit your potential appeal. Many big brands like to avoid controversy, so it may be a good idea to take the same route.
Create your Community
Brands will only hire an influencer that has an engaged community. Big influencers like Zoella have engaged communities of 1 million followers. Even micro influencers have networks of 1k to 5k followers! But don't be daunted, everyone has to start somewhere. If you're starting from scratch, build your first 100 fans with your friends and family. You'll need to spend time following others – a lot of people will follow you back, making this an organic way to build your community.
It's OK to pay to boost your community, but only ever do this in a calculated way. I recommend you NEVER buy fake fans, fake likes or fake followers. They won't give you the engagement and value you need or that paying brands want. If you're willing to pay, then go down the route of paid social – boost your posts or pay for advertising to increase your visibility and drive up your likes and followers.
Don't just follow anyone and anything; you need to be selective in who you follow. That way, you'll create a community of like-minded individuals who are more likely to engage with you.
Here are a few suggestions of ways you can build your community:
Bio searches
Follow/following searches
Mention / hashtag searches
Engagement searches
Maximise your Engagement
Engagement is the golden egg, the thing all brands want. So if you want to be a paid influencer you need dynamite engagement. Let's get a few things straight… fake followers won't do you any favours, so don't fall into the trap of valuing followers over engagement. Fake followers don't engage with your content and fake likes will not turn into business.
Take the time to engage with your fans, brands and influencers. Begin by leveraging your fans – using user generated content will show you care about your followers and make them feel warmer towards you. This means only one thing – more engagement in the future! Don't limit your engagement to likes alone. Comments and shares are worth so much more – there is no shortcut… you need to put in the work with lots of regular and genuine engagement.
Responding to followers and fans, and liking or sharing their comments will go a long way to building a strength of feeling amongst your community, and will attract others into your network. And occasionally reach outside of the social sphere you operate in – contact your followers with email for instance to reinforce a sense of engagement from your and give them more opportunities to immerse themselves in your content.
Some Hidden Secrets
Brands are always listening. The big ones will have a dedicated employee or team for "social listening". Use this to your advantage – mention company and brand names that you aspire to notice you. Using their hashtags and usernames will get their attention fastest.
Are you mentioning brands in your content? Then tag them to make yourself super-visible and easy to find.
Sign up for influencer networks. A quick Google will give you a great starting point of the best network for you.
Collaborate with other influencers – give a few Shoutouts on Instagram or get busy on Triberr if you're a blogger. Sharing other influencers' content and helping others in the influencer community will get you a long way.
Remember your manners… you may not be able to see the people you work with, but this doesn't mean you can forget basic etiquette. Always add value to your followers and other influencers; don't take their attention for granted. And remember, karma works in all sorts of ways – pay good deeds forward and you'll be sure to flourish.
In Summary
There's no shortcut to becoming a successful social media influencer. It takes focus, determination and creativity. But if you're willing and able to put in the graft, you will reap the rewards.
Build your strategy and spend quality time creating your content and community. And engage with your followers, brands and other influencers. You really can't engage too much!
Once you've got all this in place, your social media influence will increase and you'll become a sought-after commodity!
I'll leave you with this quote which sums up the need for influencers perfectly:
"Social media allows us to behave in ways that we are hardwired for in the first place – as humans. We can get frank recommendations from other humans instead of from faceless companies." ― Francois Gossieaux
This post originally featured in Business Rocks Magazine.
Bio:
Hi, my name is Jennifer Corcoran.  I'm known as the Super Connector and I help coaches, consultants and trainers to super boost their LinkedIn profiles and and attract clients using my 4-stage PACT Framework.
Without my help they will continue to be stuck, confused, daunted or overwhelmed by LinkedIn. Through me, they can create a LinkedIn profile which truly represents them and a holistic approach to networking on LinkedIn.
They will be left feeling reinvigorated, confident and raring to go and excited to tap into all the opportunities this amazing platform offers them.
SaveSave
SaveSave