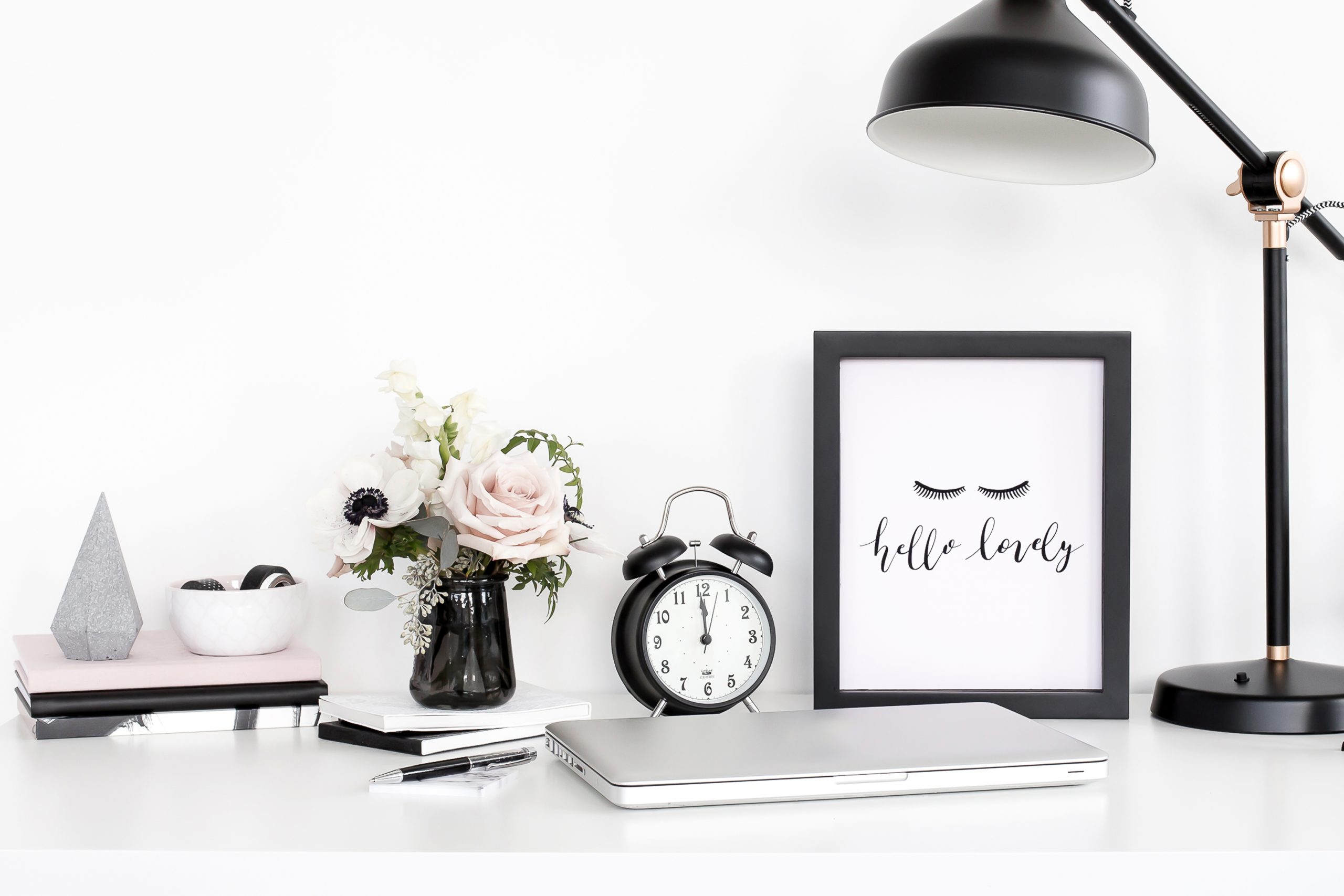 It was Oscar Wilde who wisely said "be yourself, everyone else is taken". This rings so true and was at the front of my mind when I recently completed a personal branding course.
Whether we're aware of it or not, each of us has a personal brand. Essentially an extension of your personality, your personal brand affects everything about your interactions with others. The way you speak, the things you say, what you wear. These are all parts of our brand.
I recently completed a very interesting course on the 7 Steps to Essential Personal Branding with Dr Yvonne Thompson, CBE. The course was fascinating and gives you the tools to not only project a consistent personal brand but also confidently create a personal vision statement and mission statement. You'll also learn how to write a compelling and authentic elevator pitch and how to recession-proof your personal brand through developing a well-rounded appeal.
I'd recommend the course to anyone, and thought I'd share my learnings with you…
Yvonne's approach is to systematically review the 7 elements that contribute towards our personal brand. Working through these steps gives you a clearer idea of how to better define yourself and let others understand your unique position and what you can offer them.
Step 1: Internal Brand Assessment
What fuels you? The Internal Brand Assessment makes you take a deeper look at your motivations so you can better express yourself to others. To conduct your Internal Brand Assessment, you spend time reviewing your:
Goals
Drivers
Values
Passions
Step 2: External Brand Assessment
How do others see you? This can be tricky. After all, the way we think others perceive us may be different to the reality. To help with this, we ran a "personal brand survey" with colleagues, our networks, family members and personal friends. They simply had to give one word in response to the following:
Personality
Abilities
Superpower / Talent
Attitude
Strengths
Reputation
Image
Famous for
Needless to say, the results were illuminating! It is such a worthwhile exercise for anyone establishing their personal brand. Once I'd run my survey, I was able to conduct my External Brand Assessment which was based on the following:
What are you known / famous for?
What do people say about you when you are not there?
What is your personal style / image?
Step 3: Know Your Audience
The advice from Dale Carnegie in his book "How to Win Friends and Influence People" still rings true: "You can make more friends in two months by becoming interested in other people than you can in two years by trying to get other people interested in you".
This advice is at the heart of any successful brand or business – know your audience. Take the time to truly understand them and their needs. Be wary of falling into the trap of assuming your audience mirrors you or your networks. They may be very different. Dr Thompson gave us 4 pointers for better understanding our target audience:
Profile your audience
Where you can find them (online & offline)
How to reach them?
What can you offer them and what can they offer you?
Step 4: Brand Promise
Brand promise is all about what YOU offer your customers. What can they expect to get from YOU? And how will YOU make them feel? Maya Angelou pitched it perfectly when she said, "I've learnt that people will forget what you said, people will forget what you did, but people will never forget how you made them feel".
So how do you discover your brand promise?
Identify your reputation and understand what others say about you.
Be clear about what your offer is.
Think about how you deliver your product.
Think about how your stakeholders or audience experience your business.
Step 5: Your Communications Plan
How will you talk to your customers? A communication plan has more facets than we first imagine. It's not simply about whether you use Twitter or which networking groups you attend. You can build up your communication plan by thinking through:
Your message
Who your audience is
What the objective of your communication plan is
What sort of schedule you should plan
Which tools to use
How to monitor your communications plan
In all of this, I learnt how important it is to think about clarity, consistency and constancy. Clarity equates to your brand promise and how clearly you talk about your unique proposition of value. Consistency is about the brand experience. Can your customers and audience expect the same thing each time they see or hear from you?  Constancy is about your presence and the frequency of your brand communication. How do you ensure you have a constant level of visibility to your target audience?
Throughout this step, I couldn't help but quote Leonard Nimoy to myself; "The miracle is this: the more we share, the more we have". Wise words indeed.
Step 6: Marketing your brand
You may have defined your brand but that doesn't mean you've got things wrapped up. Completing your personal brand and not marketing it is like baking a beautiful cake and not eating it. A real shame!
The classic marketing model is something you may have worked through yourself – the 5Ps. They are as relevant to personal branding as they are to marketing sports cars or mascara. Take the time to think beyond your first idea for each "P". Sometimes the best ideas are a little off-centre.
Product – This is YOU and what YOU offer.
Placement – This could be geographical, sector-based or even different media channels.
Pricing – how does your pricing reflect your brand? Spend time benchmarking against your peer group.
Promotion – this could relate to the way you network, how you advertise your services, whether you run any loyalty or sign-up incentives.
Position – do you compare to your competitive set? Stay close to your competition, it's a great way of staying in touch with whether your offering is relevant or not. Where are you now? Where do you want to be? 
Step 7: Brand Integrity
Be true to YOU. Zig Ziglar puts it beautifully: "Integrity gives you real freedom because you have nothing to fear, since you have nothing to hide."
After spending so much time investing in your personal brand, be sure to nurture it. Dr Thompson gave us these vital points to reflect on:
Help others and give back
Under promise and over deliver
Deliver on your brand promise
Ignore feedback at your peril
The customer is king
Be transparent, authentic and clear
Once you've worked through these 7 steps, you'll be the proud owner of a solid and well-defined personal brand which will help you:
Feel and act more confidently
Have stronger and more consistent visibility
Feel more empowered
Appear more credible
Work in a more focused manner
Act with true leadership
Inspire others
If you are interested in learning more about this course, take a look at this link: http://7traitsleadershiplearning.7traits.co.uk/course/personal-branding/
I have found that investing in yourself is one of the best things that you ever do!
Bio:
Hi, my name is Jennifer Corcoran.  I'm known as the Super Connector and I help coaches, consultants and trainers to super boost their LinkedIn profiles and and attract clients using my 4-stage PACT Framework.
Without my help they will continue to be stuck, confused, daunted or overwhelmed by LinkedIn. Through me, they can create a LinkedIn profile which truly represents them and a holistic approach to networking on LinkedIn.
They will be left feeling reinvigorated, confident and raring to go and excited to tap into all the opportunities this amazing platform offers them.
This post was originally published by VACT.