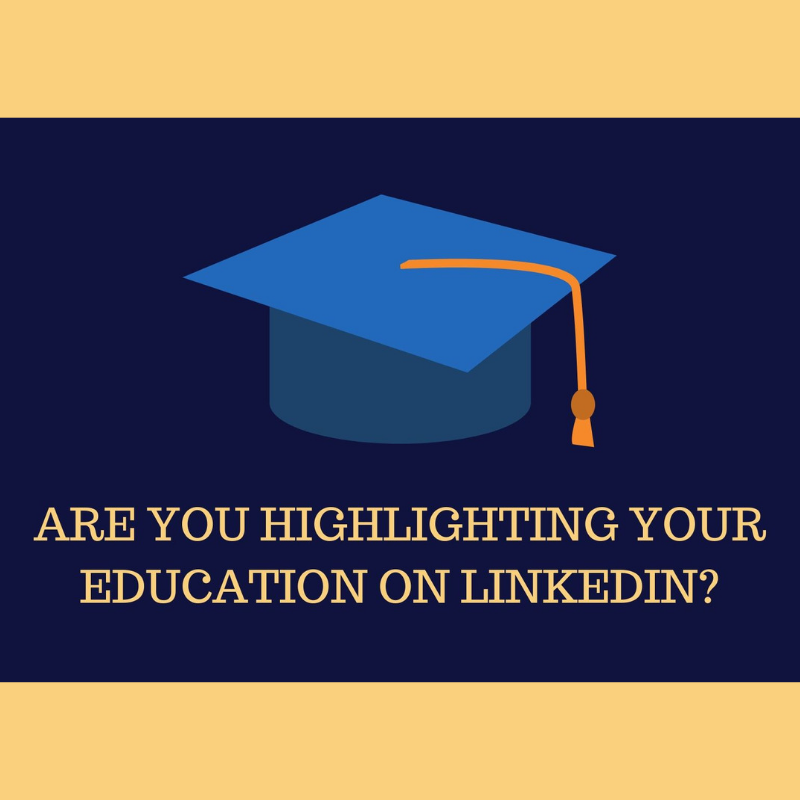 Completing the education section of your LinkedIn profile is vital when it comes to proving your academic level as well as being found in LinkedIn and Google keyword searches. Your ideal client, employer or customer is looking for someone with your skills and knowledge.
When it comes to your education section on LinkedIn here are my top recommendations for you:
Firstly, link your profile to your school or university's LinkedIn page.
Similar to your employer, you want to ensure that you also link to your school or university's logo, as this information appears on the top right-hand side of your profile and helps to build on the know, trust and like factor.
Once you've selected your school or university, you'll be clearly identifiable as alumni. If you're a recent graduate and new to the workplace, then this section is THE perfect place for you to shine online.
You're able to highlight grades, distinctions, activities and societies as well as linked media.
There are three sections within Education that are key and they are:
Firstly, the School / Degree and field of studies section – This allows you to choose from a populated drop-down menu. I would strongly encourage you to fill this out as much as possible.
Secondly, the grade section – This allows you to highlight your recent grades which will help you stand out from your peers.
And finally, the activities and societies section – This allows you to highlight if you were class president or held any particular voluntary or committee role.
Within the description section you've got 1,000 characters to link your school education and /or the title of your degree to who you've become today – use this to your advantage.
Think about these three things when you're filling it out:
Firstly, were you a volunteer?
Secondly, did you lead any teams or groups?
Finally, were you part of any notable projects?
In addition to the summary and experience sections you can also add media to individual institutions you've attended within Education. These can include images, pdf documents, presentations, links or video which will help to educate your audience and engage profile views.
Always use specific details that will make the reader interested in you. Don't be shy and get tooting that horn!
Bio:
Hi, my name is Jennifer Corcoran.  I'm known as the Super Connector and I help coaches, consultants and trainers to super boost their LinkedIn profiles and and attract clients using my 4-stage PACT Framework.
Without my help they will continue to be stuck, confused, daunted or overwhelmed by LinkedIn. Through me, they can create a LinkedIn profile which truly represents them and a holistic approach to networking on LinkedIn.
They will be left feeling reinvigorated, confident and raring to go and excited to tap into all the opportunities this amazing platform offers them.