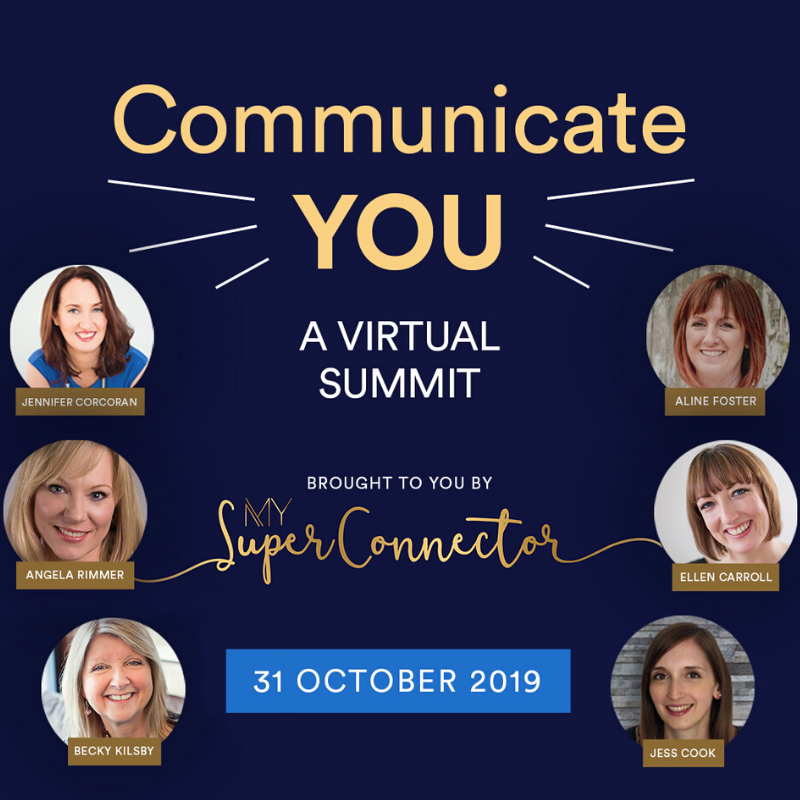 SIX DEVON WOMEN LEAD THE WAY WITH A GLOBAL COMMS VIRTUAL SUMMIT
Six Devon based female business owners are set to launch a unique comms event, Communicate YOU, on 31stOctober.
The inspiring team of entrepreneurs are on a mission to help others grow their businesses and smash their goals, and this one-day, virtual summit promises to help do exactly that.
Micro and small businesses, as well as career focused professionals who sign up for the event, will learn, grow and see how they can easily transform their businesses and careers through effective communication.
During the day PR and marketing will be covered, career advice will be given, a branding expert will deliver top tips and a masterclass in LinkedIn promises to be a winning session.
Organiser, Jennifer Corcoran (aka My Super Connector), says, "Forget fluff, Communicate YOU is all about helping forward-thinking businesses to show up and commit to building their brands.  We are working in challenging times (just look at the date of the event), but if you are smart and you know how to communicate with confidence, you can make an impact that will help you to grow.
She adds, "I don't believe you need to be based in London to succeed and there is no need to be the loudest person in the room to make an impact, what you do need to be is effective and that is what this event will help people do.  Social media gives us access to success, no matter what our personality type, and allows us to be heard on a level never seen before. I am excited to be leading a group of women with incredible skills and believe we will inspire people to learn and grow on 31st October and see this as just the beginning."
Speaker Becky Kilsby further comments, "This isn't a watch and take notes event. We encourage attendees to interact with the presenters, so they really get the most out of the information and resources on offer. All you need is a computer and Wi-Fi and if you can't make it on the day, the sessions will be on replay until 07 November, so there is no need to miss out on this unique event."
For more details go to  https://communicate-you-virtual-summit.heysummit.com
ENDS
Notes to Editors
About Communicate YOU:
#communicateYOU was born from a fabulous brunch hosted by Jennifer and is all about six Devon based female business owners coming together help others to find their voice.
About My Super Connector
Jennifer Corcoran runs 'My Super Connector, an award-winning social media consultancy that helps career minded professionals and small businesses to polish up their LinkedIn profiles and connect with finesse in order to achieve business and career success.
Jennifer believes you don't need to be the loudest person in the room to make an impact, you simply need to be effective. Social media gives us equal access to success, no matter what our personality type and allows us all to get our voice in the room.
CONTACT DETAILS
Website: www.mysuperconnector.co.uk
Email: [email protected]
Phone: 07482 252 244
About Guest Speakers (in order of appearance)
Ellen Carroll (Nellie PR) https://www.nelliepr.co.uk
Angela Rimmer (Angela Consulting) https://www.angela-consulting.com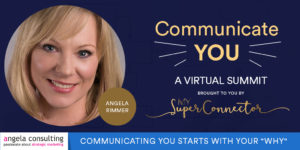 Becky Kilsby (Freestyle Careers) https://www.freestyle-careers.com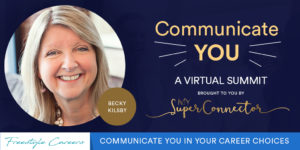 Jess Cook (Jess Cook Design) http://www.jesscookdesign.co.uk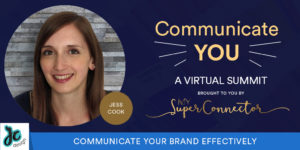 Aline Foster (Optimal Coaching https://www.optimalcoaching.co.uk