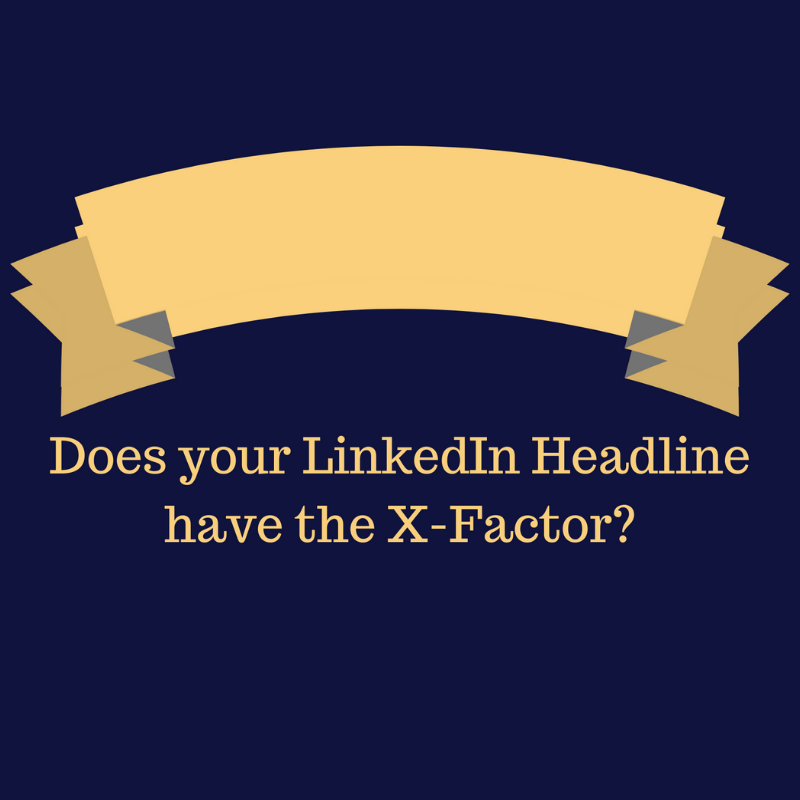 Here's the challenge.
You have 120 characters to use and with those, you have to do these three things:
Firstly – Describe what you do. Ask yourself how will people find you via the LinkedIn search function? Perhaps via your job title, or in a more general way? Whatever you choose, you have to be really clear.
Secondly – To quote Seth Godin 'not everyone is your customer' so be clear in your headline as to who you can help.
And thirdly – Add what value, benefit or expertise you can add to your target audience using the most popular keywords within your industry or niche. If possible include a proof point that can really elevate your headline. For e.g. in my headline I have listed that I'm an award-winning social media consultant which helps to build on my credibility and authority.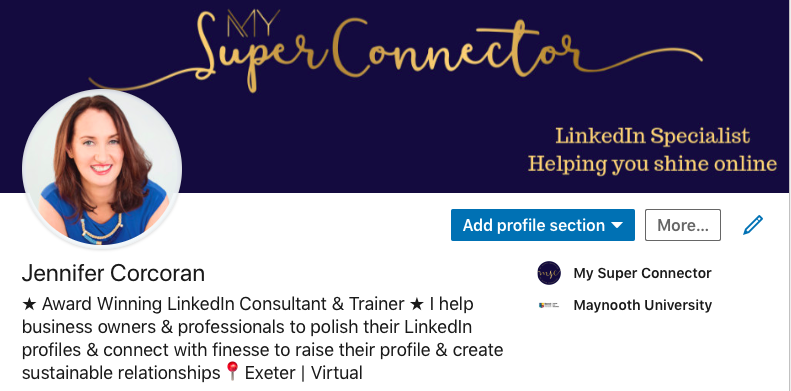 If you are feeling stuck, there are many proof points that you can add in that will help steer people in your direction – such as your location, your industry, what you specialise in, how many years' experience you have, award wins and anything else that's targeted and relevant.
Once you've nailed your Headline take another look. It's the most important part of your profile as it's what people see when they search for you. It's also visible when you comment or when people look at the 'who you know' section.
And now for the facts:
Your LinkedIn headline impacts your profile SEO (search engine optimisation)
Instead of listing a functional job title, as in 'Director at ABC', you should list specific keywords. There is also no need to list the company where you work unless it's a globally recognised brand with maximum impact.
If you get your headline right (along with your profile photo which we covered in chapter one), you can increase your chances of getting clients by 200%
For many professionals, LinkedIn will be the only searchable website that people find when they're looking you up so you need to get this right – make it work for you!
Ask yourself the following few questions:
Firstly, Do you have the X Factor? Is your headline memorable? You need to make people want to connect with you because you're the one they want to help them solve their pain point.
Secondly, Do you stand out amongst the other 600 plus million profiles? Is your LinkedIn headline compelling enough to make people want to click to read more?
And Thirdly, What do people know you for? Can people gain an accurate understanding of what you do from your LinkedIn headline?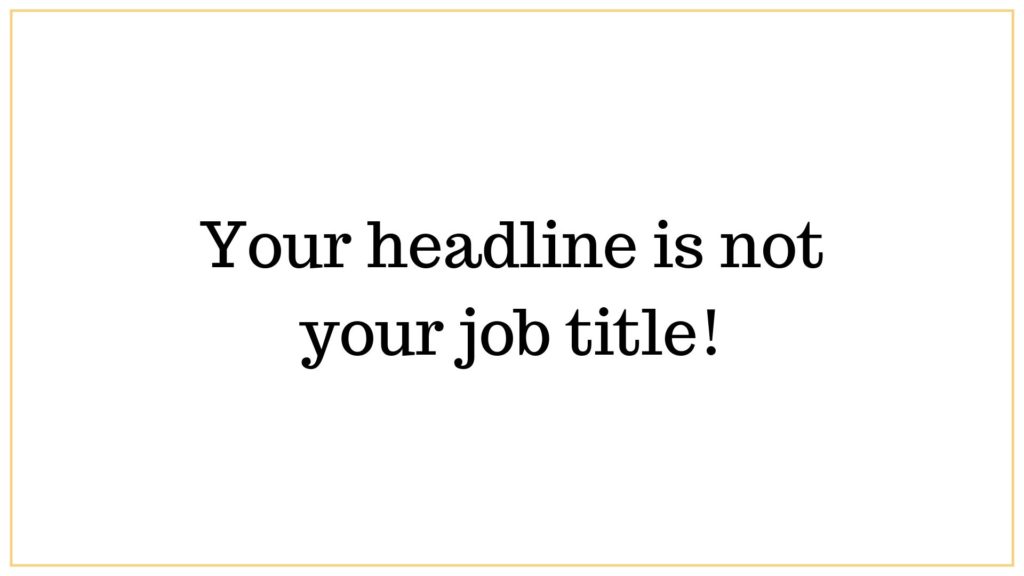 Does your headline align with your personal brand and does it effectively deliver your value?
ABOUT ME:
I'm a LinkedIn Consultant / Trainer and the founder of My Super Connector.
For me 'connection' is why we are here. It is what gives purpose and meaning to our lives. We are all connected and in order for authentic and engaging connection to happen, we need to allow ourselves to be seen.
In a nutshell, I help entrepreneurs and professionals to polish up their LinkedIn profiles and connect with finesse in order to achieve career and business success.  I believe that you don't need to be the loudest in the room to make an impact, you simply need to be effective which is where I come in to help you polish up your existing online profile and help you to shine online.
If you want to fully optimise your LinkedIn profile check out my course LinkedIn Profile Success
or get in touch for a 1-2-1 or LinkedIn Workshop.