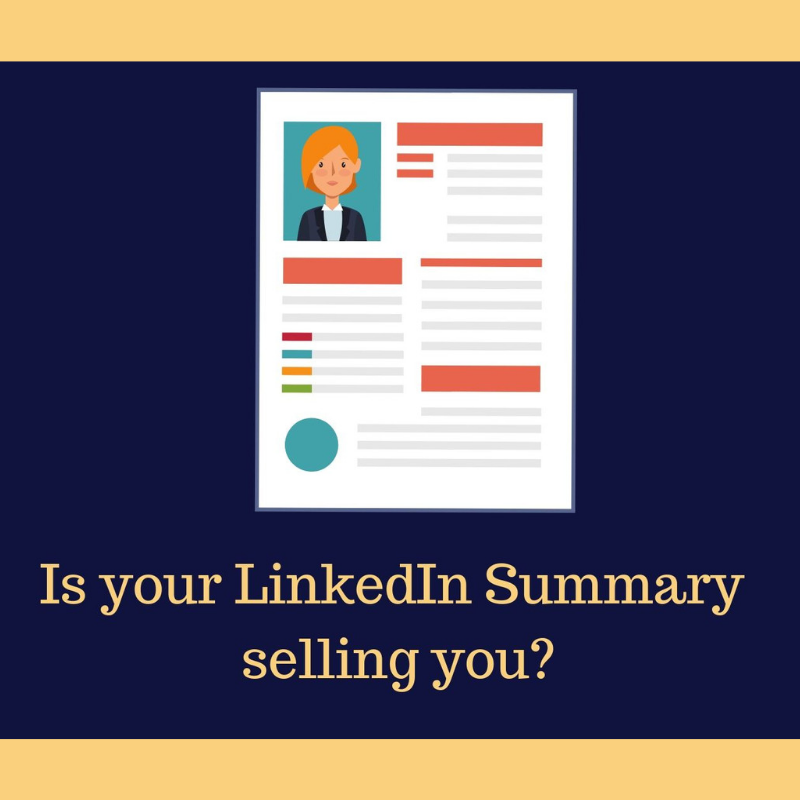 First and foremost – never leave your summary section blank.  This is your opportunity to tell the world who you are and why you do what you do. You need to really sell yourself and you've got 2,000 characters to get people buying!  The first few sentences of your summary are so important. They need to have real impact and encourage readers to click on the 'see more' section. You need to grab their attention, create interest and make them want to see more.

Think of your summary section as the home page of your personal career website. This is your opportunity to tell a story and engage the reader, all the while being mindful of your keywords and highlighting all your skills and experience.
Make use of this valuable space and remember that people buy people at the end of the day, not just products and services. For them to be interested in what you're offering, you need to get them interested in YOU and buy YOU first as a person.  With that in mind, please don't refer to yourself in the 3rdperson. Your summary isn't a formal biography. You can adopt a more casual tone in this section and make it much more personable.  You need to appear approachable otherwise you'll risk alienating your target audience. You need to have a client-focused summary and speak directly to your target audience in the 1stperson. Don't be afraid to showcase your personality in this section – as I mentioned before, 'people buy people'.
Here's a simplified blueprint of your LinkedIn summary formula in four short points:
Firstly, what I do and why
Secondly, who I work with
Thirdly, why and how I'm different from others
And finally, are you ready to talk to me?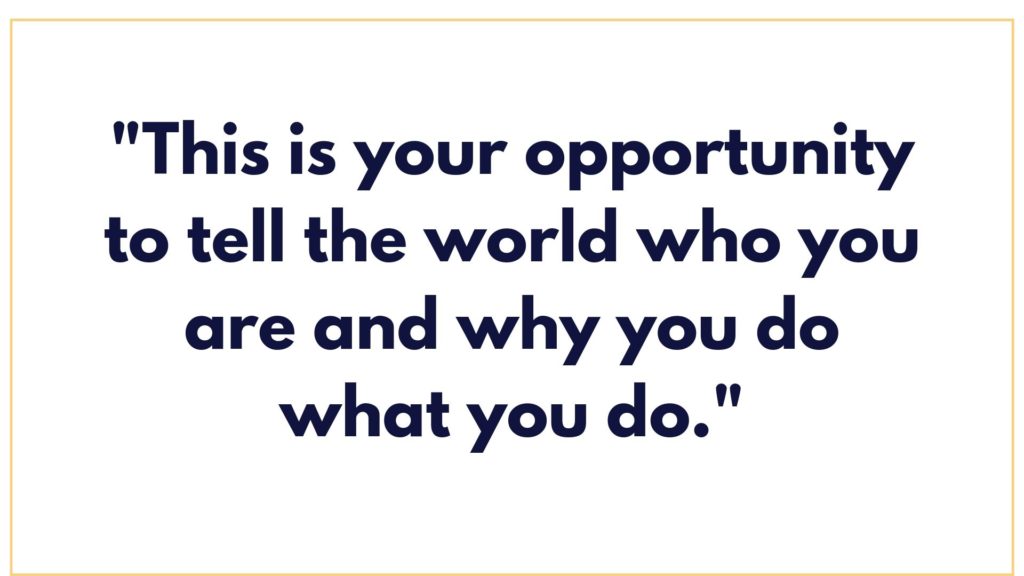 Talk to your prospects with confidence and really try to reach out and engage them. Of course, you need to explain a little bit about who you are, but focus more on what you do for people. This shouldn't read like a list of services. People don't buy services but instead buy solutions or experiences. If you were talking to me, I'd be far more likely to relate to you if you told me how you were going to help me.
When you're talking about your target audience, you might want to reference company size or various industries and sectors that you help or even name drop specific companies.  If you've received a testimonial which you really think will have maximum impact, then feel free to list it in your summary section. Alternatively, you might prefer to list a short paragraph of specialities which are essentially your keywords.
There's no rule set in stone as to what you should feature here. The main thing is to be confident and be you and showcase the value that you bring.  Whatever content you choose, please pay close attention to your formatting. Remember space is your friend here. Avoid lengthy chunks of text.
Divide up sections with paragraphs and bullet points so that your summary is easily digested.
It's amazing how many people don't have a clear call to action at the end of their summary. Don't assume that people will go to your contact details on the side, so list your preferred medium here whether that's email or phone. We live in a fast-paced society so make it easy for people. Tell them how they can get in touch and why they should!
Media and Links:
One of the most fantastic features of your LinkedIn profile is the option to add Media to some sections. Media can include images, links or video and can help to educate your audience and engage profile views. I strongly recommend choosing your best, most appropriate blog posts and videos and link them here for maximum impact.  Here are some ideas of what you can attach:
Links to educational videos
Links to PDF documents hosted on either your website or elsewhere
Business presentations and demos with your network linked to Slideshare.net
And now for the science bit! Here are all the acceptable file formats you can use:
It's really important to note here, that the file size mustn't exceed 300 MB.
And the maximum resolution for images is 120 mega pixels.
Once this media has been uploaded or linked to your profile, you can edit or delete it at any time. Podcast or audio can generally be a little harder as audio files aren't supported except for leaving a voicemail in messaging.
Do you need a bit of help polishing up your LinkedIn Summary?
Bio:
Hi, my name is Jennifer Corcoran.  I'm known as the Super Connector and I help coaches, consultants and trainers to super boost their LinkedIn profiles and and attract clients using my 4-stage PACT Framework.
Without my help they will continue to be stuck, confused, daunted or overwhelmed by LinkedIn. Through me, they can create a LinkedIn profile which truly represents them and a holistic approach to networking on LinkedIn.
They will be left feeling reinvigorated, confident and raring to go and excited to tap into all the opportunities this amazing platform offers them.