"Succeeding in business is all about making connections. Business is all about personal contact. No matter how heavy your workload is… Everyone can and should be a Networker."   Richard Branson
Generation Y makes up about 50% of the current workforce. Millennials belong to a Show and Tell Culture. This is a culture which embraces tooting your own horn and showcasing your productivity. I grew up in a different age where working hard and being humble were par for the course for the PA. There was less sharing of information, silos in place and limited collaboration.
The modern PA must embrace the current culture in order to remain connected, current and relevant. It is imperative to be proactive about self-promotion in order to showcase your skills, achievements and personal brand. The role has changed and so must we.
Have the confidence to take the lead, be proactive and have a conversation with your boss.
My top tips before you request buy-in are:
Adopt your bosses preferred communication style i.e. The language of leadership. The main thing about getting buy in for anything is to speak the language of your boss and company and highlight the ROI (Return on Investment). Highlight WIFM (what's in it for me) and help them to see that you will gain skills and knowledge that will be essential for future growth.
Illustrate the benefits of networking with peers and the exchange of best practice. Time out of the office can improve creative thinking and problem solving, it also provides an opportunity to meet new people that can help with resources and connections. External networking will broaden the playing fields.
Be mindful of your end goal – you need to tie in your request for L&D to your current position and how it will prepare you and your boss for the future. Will you share your learning with other Assistants thus increasing the ROI? Will the request tie in with one of your appraisal goals?
Be prepared to negotiate if necessary. If your executive is adamant that they can't contribute 100% of the funding or timing, then outline that you are willing to pay for X if they pay for Y. Likewise, if they give you a half day, you will take the other half as annual leave. It is about give and take until you prove the benefits. If you request to attend a Training Day and they say that time away from the office is the main issue, then you need to make the conference seem as undisruptive as possible. You need to reinforce that your work is under control and manage expectations.
Managers ultimately want to hear about bottom lines and how you how you successfully planned and smoothly executed your teams' success in achieving annual targets. Like everything in business, it's about negotiation for both funds and time.
"If you talk to a man in a language he understands, that goes to his head. If you talk to him in his language, that goes to his heart".    Nelson Mandela
Getting buy-in IS ACHIEVABLE and I managed to successfully get the following approved:
Business Cards
Internal & External Training
Magazine Subscriptions
Membership to Networking Clubs & Associations
Support for an Internal PA Network
Support for External PA Awards
Revised Job Description
Salary Increase
Business Cards:
I was the first PA within my last company of 30+ Assistants to request Business Cards.
I explained to my boss that I had attended a conference without any and had to write my name and details on scraps of paper which did not feel or look very professional. My boss totally got it, but I had to further explain to HR for the final approval. Once it was understood that I needed them in order to fully execute my role and be an effective brand ambassador it was signed off. Moral of the story – if you don't ask, you don't get.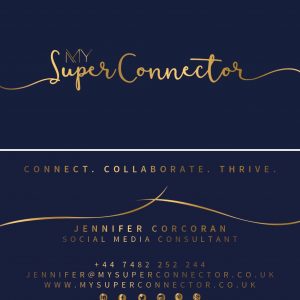 Internal & External Training:
The first external conference that I ever attended was Square Meal Venues and Events. On the day I reverted to 'show and tell' and picked up the annual catalogue of restaurants for both of my bosses which greatly impressed them. Square Meal is a free conference, which I attended during lunch time, over time I was able to extend the hours as they could see the benefit. This eventually enabled me to then request paid internal and external training.
Magazine Subscriptions:
In the past when I asked for subscriptions to magazines to be paid by the company I made a point of bringing in the magazine and showing the value that it gave to me. The main benefit was that I became aware of venues, technology and training which could help us all in my daily role.
Membership to Networking Clubs & Associations:
I'm originally from Dublin so in order to get up to speed as a PA in London I started networking via The PA Club. I figured if my colleagues were members of other associations for their profession that I had an equal right to pursue it.
I explained that I would be networking in my own personal time in the evenings and how I could add value to the role. If I was ever impressed by a particular restaurant or hotel I would send them the link or bring them in the hard copy brochure to examine. Over time I managed to add several hotels to our Globally Approved Travel Program, which enabled all global staff to benefit from discounted rates and also obtained supplier discounts for our intranet company benefits portal. My connections also enabled me to secure last minute table bookings – the value of which was priceless.
Internal PA Network:
When I saw the need for a PA network within my company I submitted a full business proposal to both my boss and the Head of HR – I described the benefits and ultimately the ROI by introducing a culture of sharing best practice and tips. I highlighted what was in it for everyone and the bottom line and it was approved by both.
Support for External PA Awards:
At the start of 2015 I set myself the personal challenge of entering several PA of the Year Awards. I figured that I had nothing to lose and everything to gain. At the very least it would be a fantastic way to network with peers and widen my circle. It was also an optimum way of educating and showing my friends and colleagues that I took my role and profession seriously. Perhaps some of your clients or competitors PAs attend training or enter PA awards? If so highlight this and what is going on in your industry.
Revised Job Description:
A lot of managers and indeed HR are not fully aware of our entire role so I took it upon myself to revise my job spec which was generic and very minimal. The best way for me to do this was to do an internal time management course. At the end of the course we had to keep a 2-day log of all the work we did. It proved to be highly beneficial as our job can be hard to quantify at times as we are spinning many plates, but this gave me a concrete example of everything done over 2 days. I forwarded it to my boss as a 'show and tell' of my job spec and also of the benefit of attending the internal training. It then enabled me to broach the subject of editing my job spec.
Salary Increase:
Most companies will actually want an up to date and accurate job spec and this can be used as a valuable appraisal document for measuring progression/performance and edited accordingly. Just because something has always been a certain way does not mean that it has to remain so. We need to have a job spec based on our actual remit and duties versus an inherited job spec full of clichés. Over the course of the year I collated a 'show and tell' file of all of the internal / external training I had attended and any work related achievement. When it came to appraisal time I then had a working file to draw on.
People buy people, make sure that your boss and company are buying you.  What is your experience? Do you have any other top tips to impart?
This post originally featured in Practically Perfect PA.