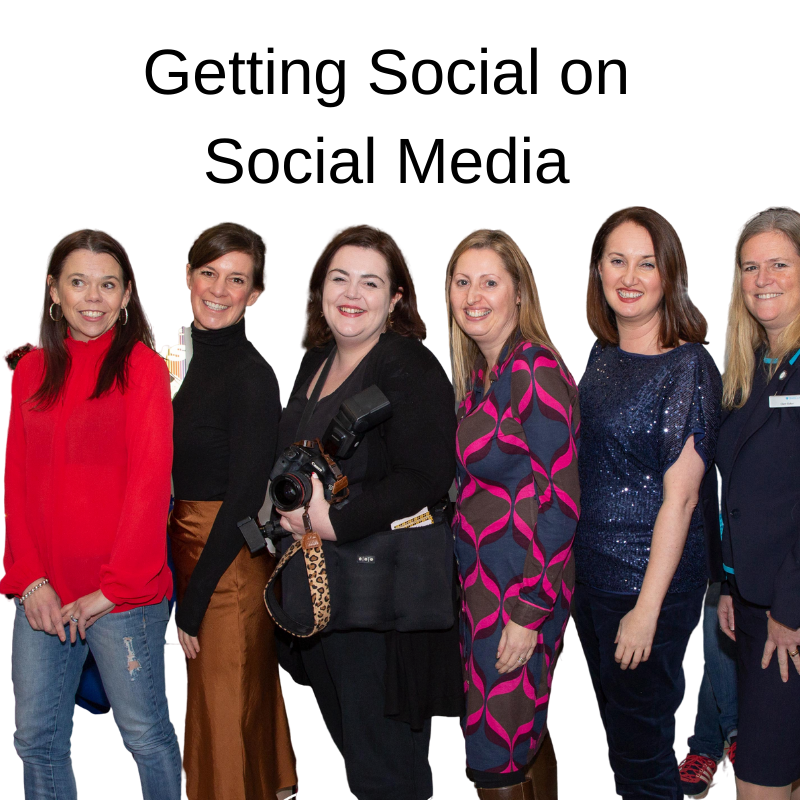 Award-winning Journalist and Presenter Alexis Bowater facilitated the debate and generously shared her own first hand knowledge and experience.
"It takes years to become an over night sensation."
The theme for the night was 'getting social on social media' and it was an absolute privilege to share the stage with:
The topics of discussion covered LinkedIn, PR and Marketing, Brand Identity, the use of visuals and the need for tenacity and perseverance in Business.
Read on for some of the main take-aways from the night.
(Myself, Jennifer Corcoran – My Super Connector)
What would you say are the best ways to get social on LinkedIn?
There is something for everyone on LinkedIn depending on your personality type.
You can get social in 3 main ways.
On the home feed with posts, blogs, videos etc.
Via LinkedIn messenger
Via LinkedIn Groups
I personally do a mix of all 3. I think that a lot of people get intimidated by the home feed however you can make an impact there by leaving simple comments on other people's posts.
Whatever medium you choose it's all about giving value and giving back to your network.
You need to do these 3 things to be effective on LinkedIn.
1) Be social – yes you have to be 'social' on social media to get results ☺
2) Be consistent – just as you would attend a face to face networking event weekly or monthly, you need to have this same consistency on LinkedIn so that you can build the know, like and trust factor. You won't make an impact if you pop up every day for a week and then disappear for months. Little and often is the best approach. LinkedIn is a long game.
3) Follow the 80/20 rule – this means that 80% of the time you need to be inspiring, educating, informing and motivating your network. The 20% is a soft push from you in the form of a blog, video etc. where once again you are giving value. The secret to LinkedIn or any networking success is GIVING to your network. The law of reciprocity then kicks in. So many people confuse social media with relentless advertising or marketing – it's a communication tool and you need to talk 'with' your network – ask questions, engage and don't just speak 'at' them. Think of a face to face event and someone who is 'me me me'… it's boring and a turn off so you need to factor this in with online networking.
Maria Harding – Four31 Digital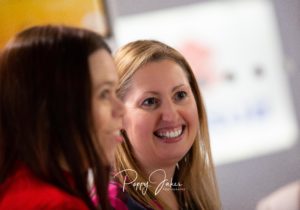 Whether you're using Twitter and LinkedIn as a B2B business or Instagram and Facebook as a B2C one, make sure that you are continually tracking your progress on social media to move your business forward, your ultimate goal.
Use the Test, Measure, Reflect and Refine approach to test out different types of content, measure the results of each post in the analytics behind each platform, reflect on what that means (can you improve its performance by testing out different images, different copy or different hashtags?) and then try out another post with those changes.
Then, measure those results again.
Natalie Trice – PR School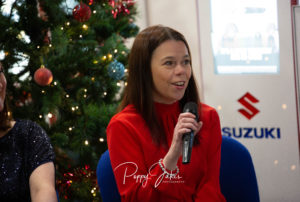 When it comes to PR do something every day and you'll be one step closer to shining.
PR isn't free advertising, it's an investment of time, money, product and creativity and it can be way more powerful.
Have great images and if you can, go pro with these.
Be on Twitter and follow #journorequest for those top media opportunities!
Rosie Parsons Photography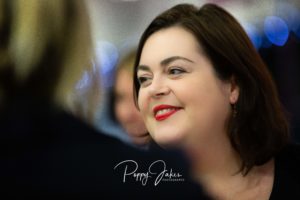 My tips for better social media photos:
1. Use window/natural light – so get close to a window and have the window behind you with the beautiful natural light going onto your subject.
2. Background – declutter the scene. Everything in the photo must relate to the subject. Try not to make it too busy.
3. Think about your brand colours – try and tie those in to your photos either in the colour clothes you wear or the background or elements in the scene.
4. Make photos for your ideal client. Think about meeting your ideal client in person for the first time. What would you be wearing? What would you want them to think about you from that meeting? Try and recreate that in your photos.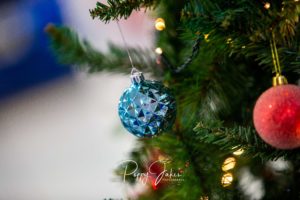 MY CHRISTMAS GIFT FOR YOU:
You can subscribe for a FREE LinkedIn Profile Success Checklist on my website.
*All photos are courtesy of the FAB Poppy Jakes who did an amazing job on the night.
Bio:
Hi, my name is Jennifer Corcoran.  I'm known as the Super Connector and I help coaches, consultants and trainers to super boost their LinkedIn profiles and and attract clients using my 4-stage PACT Framework.
Without my help they will continue to be stuck, confused, daunted or overwhelmed by LinkedIn. Through me, they can create a LinkedIn profile which truly represents them and a holistic approach to networking on LinkedIn.
They will be left feeling reinvigorated, confident and raring to go and excited to tap into all the opportunities this amazing platform offers them.