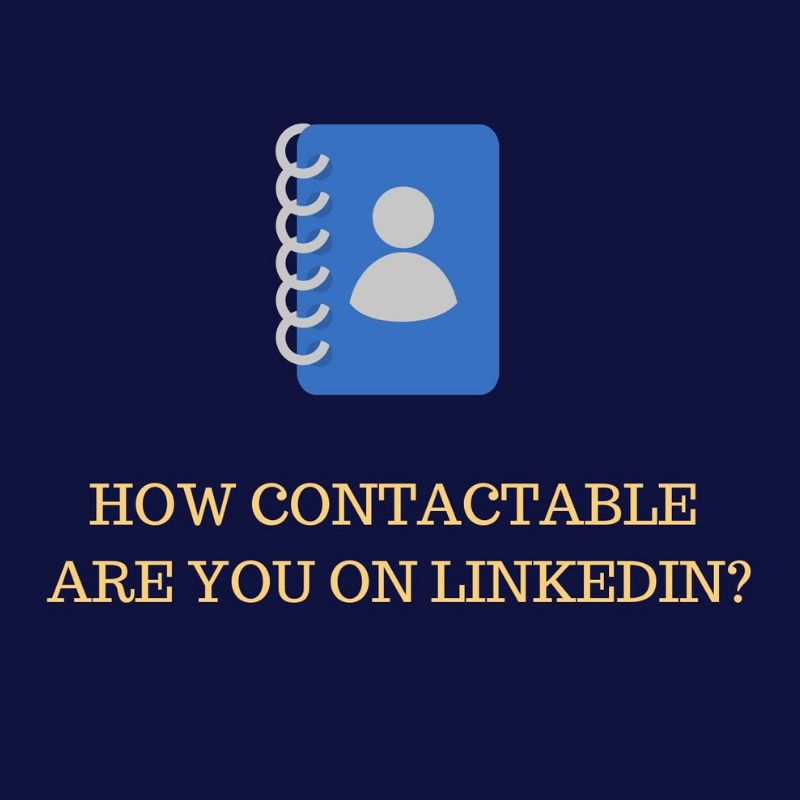 First things first, this section is now found at the top of your profile under your headline and location.  It's really important you fill out this section as much as possible so that your LinkedIn network can easily contact you.  It's worth noting that this entire section is indexed by Google.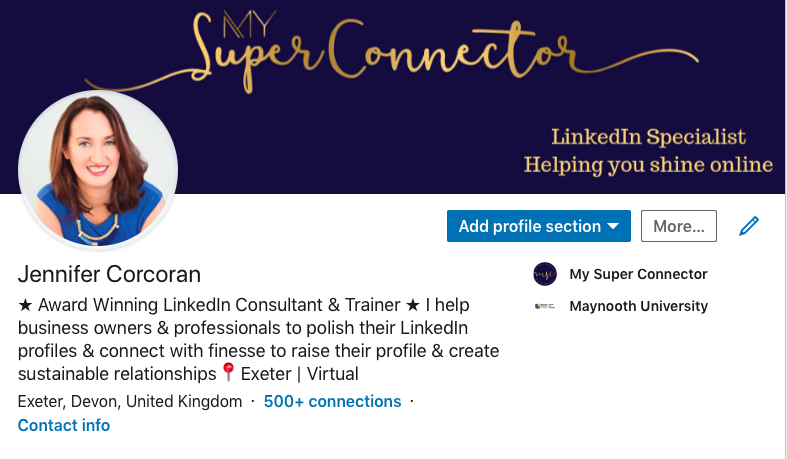 At the very top of the Contact Information section, you'll notice your Profile URL.
Have you claimed yours?  If you look at my profile as an example, it's  www.linkedin.com/in/jennifer/corcoran1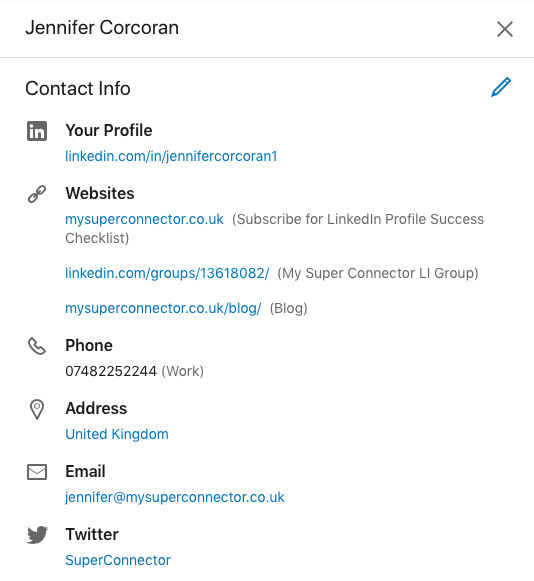 URL stands for Uniform Resource Location and is the address of an internet resource.  A profile URL is easier to remember as it's not the randomly generated letters of numbers that you get assigned when you create your LinkedIn account. Your custom URL must contain between 5 and 30 letters or numbers but can't include spaces, symbols or special characters – remember it's there to help find you, it's not a password!
It's easy to customise your URL – just click on the Edit Public Profile and URL button at the top right-hand side of your profile.  Try to use your first and last name together if they're available, or you can hyphenate your first and last name.
If this is still not working you may want to incorporate a keyword for e.g. instead of JenniferCorcoran1 I could be JenniferCorcoranLinkedInConsultant.  This URL method doesn't suddenly mean you will turn up at the top of all searches. BUT it does mean you have a higher likelihood of appearing in front of your target buyers on LinkedIn.
I strongly suggest you create a custom URL on your LinkedIn public profile to enhance your personal brand.  As a bare minimum, you should list your business email address, contact phone number, website and location if applicable. Use a professional email address rather than a Hotmail or Gmail account – this will make it easier to find you. If you want to make yourself available for instant messaging such as Skype, you can include that as well as linking through to your Twitter account.  It really is all about making connections!
It's worth noting that in the website section, you can include up to 3 website addresses as you will see in my above screenshot, so you might want to link to your Home page, Blog and your Services page. You might also have an event or lead magnet that you want you to link to.  Make sure you edit the label for each website name to make it more interesting and descriptive rather than just 'website'.  When you share the website URL, you'll have a drop-down menu directly opposite on the right-hand side. If you click on this you'll have a choice of Personal, Company, Blog, RSS Feed, Portfolio and Other.  In order to get access to the 3 website slots, you need to select 'Other' for each one.
And now for a really important question – is your profile visible? All the contact information may be updated but can anyone see it?  If you're hoping to get business from your LinkedIn profile, you need to make sure that anyone can view it, whether they're logged in or not.
If you click on Privacy & Settings you can do the following three things:
Firstly – make sure everyone can view your activity feed
Secondly – turn your activity broadcasts on or off
And thirdly – Select what others can see when you view their profile – I'd recommend image, name and headline. LinkedIn is a place to show up.
Be strategic when it comes to updates.  If you're making a notable change that you want your audience to see, enable that to be shared.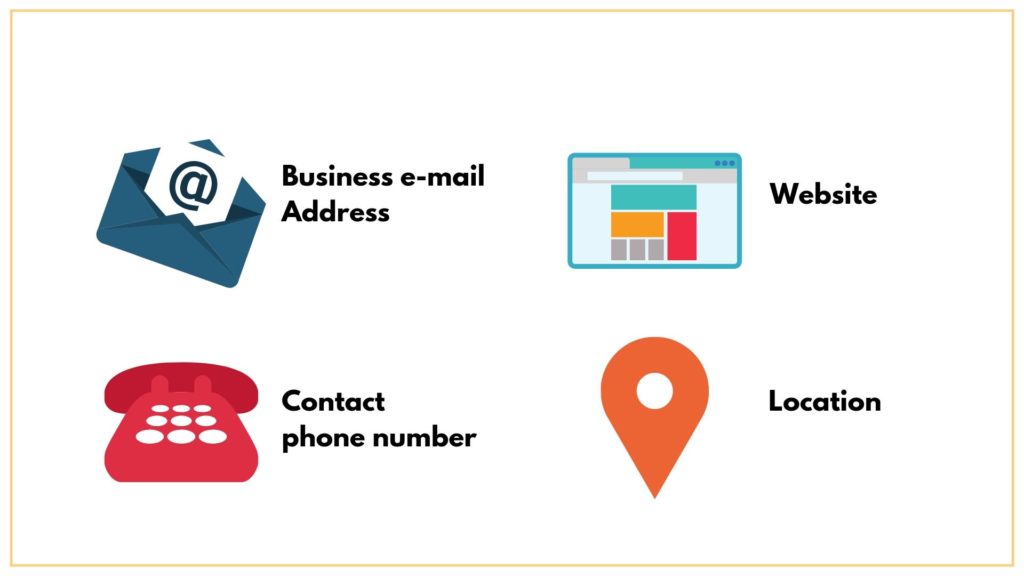 Do you need help with polishing up your LinkedIn profile?
Bio:
Hi, my name is Jennifer Corcoran.  I'm known as the Super Connector and I help coaches, consultants and trainers to super boost their LinkedIn profiles and and attract clients using my 4-stage PACT Framework.
Without my help they will continue to be stuck, confused, daunted or overwhelmed by LinkedIn. Through me, they can create a LinkedIn profile which truly represents them and a holistic approach to networking on LinkedIn.
They will be left feeling reinvigorated, confident and raring to go and excited to tap into all the opportunities this amazing platform offers them.