Hi Folks,
We're half way through the year and there have been quite a few changes so I thought I would give you a detailed round-up to date. You may want to print off this blog or save it!
Stick the kettle on, grab a cuppa and let's go!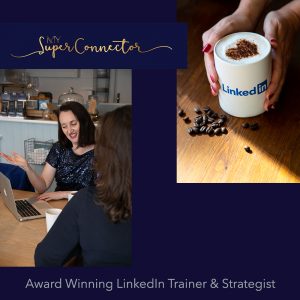 January 2021
Products Tab
Back in January a new products tab for company pages rolled out to showcase products with endorsements and testimonials. Each product can have a custom call to action button and can include videos, product screenshots, descriptions, and more. The products that can be listed will initially be curated 'based on existing data from both your company website and the LinkedIn platform'. Businesses can submit change requests if required.
Only specified products can be displayed – 'Product Pages are reserved for tangible product offerings to the market. Products typically have a manufacturer, a trademarked brand name, and a name used consistently on product pages and the web in reference to that product, along with other attributes such as description and logo.'
February 2021
LinkedIn Usage Stats shared
Professionals are signing up to LinkedIn at a rate of 3 new members per second.
There are 2.9 million groups on LinkedIn.
LinkedIn Live Streams have increased by 89% since March 2020.
According to a LinkedIn report, digital marketing, digital content freelancing and creative freelancing are among the UK's fastest-growing job sectors.
Changing who can comment:
You can now choose which groups of people can comment on a post. Anyone / Connections Only or nobody.
Changing who you see in your newsfeed:
LinkedIn suggests that you will see more post from people you follow and engage with.
Stories:
LinkedIn started to roll out the ability to add links to LinkedIn Stories, which can be accessed by swiping up. It was initially rolled out to:
Members who have 5,000 connections or followers and Follow rather than Connect as the primary action on their profile.
March 2021
Company Pages
New tools started rolling out for company pages including:
• My Company tab – co-workers can see company updates and you can curate content for them to share.
• Products – a product tab will allow you to create listings of products and services along with reviews and lead generation forms.
• Stories – company pages will be able to post Stories and add swipe-up links.
April 2021
Personal Profile Updates
You can add a video to your cover banner to introduce yourself. If you use this option, an orange ring will appear around your profile photo and your video will auto-play within your photo frame. I'm still waiting for this feature and can't wait!
An optional field at the top of the profile (next to your name) allows you to add your gender pronouns.
Creator Mode – if you create loads of content you can turn on creator mode which will more prominently display your content and will encourage others to follow you (rather than connect). You can add 5 hashtags to indicate what topics you post about the most. It will move your Featured and Activity sections to the top of your Profile to more prominently display your content. I'm still not 100% convinced about the impact of this new feature.
LinkedIn Live Broadcaster – if you use Live broadcast, your profile background will show your Live broadcast when you start streaming.
May 2021
Job Roles
LinkedIn has added new job titles to help address career gaps including:
Stay at home mum
Stay at home dad
Stay at home parent
If you use a 'stay at home' option and set the employment type field to 'self-employed', you won't have to specify a company or employer.
Other options are expected to be added including 'parental leave', 'family care', 'sabbatical' as a way of showing employment gaps.
Search
A new search 'experience' is going to be rolled out on LinkedIn:
Results will be organised by people, jobs, groups, courses, companies, posts and more.
Additional filters will be available on all platforms on the search results.
Results will be more personalised and include new cards showing recent activity.
Product Pages
Every product page on LinkedIn now has access to Lead Generation Forms to help conversions. Product pages will be listed when a user searches for companies and products and will be indexed by search engines.
June 2021
Service page
A new service is rolling out to some individuals to allow them to add more information about the services provided. You can add a 500 character About section. This is displayed when a user clicks "See all details".
LinkedIn say services will be searchable on the new Services Site (currently only searchable by US locations) and reviews and ratings will be added later. You will be able to ask up to 20 first level contacts to provide reviews for a service.
Boost
You can now boost a post from your LinkedIn page to reach a greater audience (in return for a fee). It is recommended this is used on posts receiving lots of engagement.
Event Ads
Event ads promote events in the news feed by highlight event details (date, time, registration link).
Event Analytics
The event analytics tool shows reach, engagement, and types of companies of event attendees.
Custom Streaming
You can now live stream using Zoom, WebEx, OBS (and to come, Microsoft Teams).
Mobile Page Analytics
Visitor, Follower, and Content insights for a page are now available on the mobile app.
July 2021
Jobs
LinkedIn are trying to improve the quality of job listings by:
Only showing active listings from 3rd party sites.
Removing jobs in violation of their terms and conditions.
Adding ways to report jobs that are invalid.
Phew! We're up to date. Which new features are you using / loving and why?
Which ones are you excited for? Which features do you NOT rate and why?
Still not up to date on all of the 2020 changes?
Check out my previous blog on 2020 Updates and 2021 Predictions by clicking HERE
Who am I? Jennifer Corcoran Biography
I help female coaches, consultants and trainers attract their ideal client on LinkedIn without paid advertising or spammy cold outreach.
Too many of us feel lost when it comes to selling ourselves or our businesses online.
My vision is to empower millions of people to leverage LinkedIn to drive positive change in their lives and others' and create economic opportunities.  My business, My Super Connector, proves that you don't need to be the loudest person in the room to get noticed.
I'm more than a skilled social media scheduler or self-pronounced "Expert". My talent and hard work are evident in my list of qualifications and awards, making me one of the UK's most successful and trusted LinkedIn trainers.  I currently hold the title of the #1 trusted marketing advisor in the UK from Enterprise Nation.
You can learn more about how I can help you and your company here: MySuperConnector.co.uk
If you want to work with me please email me at jennifer@mysuperconnector.co.uk or send me a DM on LinkedIn. I try to respond to all messages within 24 hours Monday to Friday.  I look forward to helping you shine on LinkedIn!
This article first appeared on LinkedIn Pulse HERE