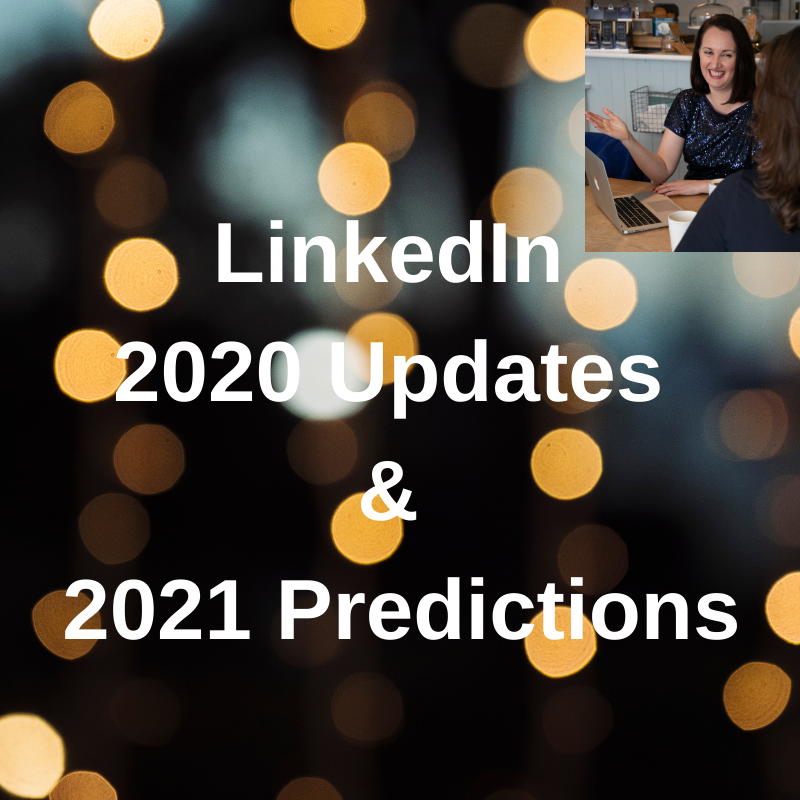 2020 was a year of change for us all including LinkedIn who had a makeover.
According to Hootsuite:
LinkedIn saw a 55% increase in conversations among connections in 2020.
Content creation on LinkedIn increased by 60% in 2020.
LinkedIn Live streams increased by 437% in 2020.
It's clear that as humans we were / are craving human connection.  I know that I started to do my first LinkedIn Lives back in October and also noticed far more engagement on the home feed and in messenger.
"In order for connection to happen, we have to allow ourselves to be seen, really seen. " Brené Brown
Here is a summary of some of the main updates followed by my predictions for 2021.
Grab yourself a cuppa tea/coffee to get you through all of this!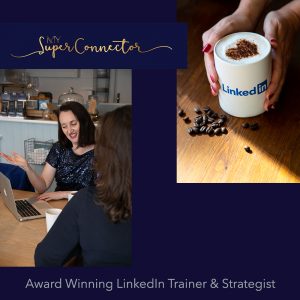 January 2020
A number of changes rolled out for LinkedIn Groups:
Group owners can allow group admins to review posts before they are published
Group owners can allow or prevent members from inviting connections to join the group
Group admins can use new filters to find a member
Group admins can delete all posts by a member
Group admins can block a member by clicking the three dots on a comment
Group members can search for content in a group using keywords
Group members can share a group in a post or message
Group members can filter the group news feed to show posts that have been recommended by an admin
Group members will be notified of relevant conversations in a group
February 2020
LinkedIn Live: A change rolled out allowing you to broadcast live video content to pages as well as your personal profile. Notifications of a page going live will be distributed to followers.
Posting Options: You can now choose whether to post as an individual or as your page directly from the Home page.
March 2020
Featured Section: users on LinkedIn were allowed to showcase key achievements and updates in a separate 'Featured' section at the top of their profile. This is instead of adding documents and links to the About section.
April 2020
LinkedIn Groups: You can now message anyone in the group (whether they are a 1st, 2nd or 3rd degree connection) and individuals will be able to accept or privately decline your message. Individuals within a group can change their settings to not receive message notifications. If a message from a group member is accepted, the messaging stream will be moved to the normal messaging inbox.
May 2020
LinkedIn Events: The events functionality is now available at the company profile level. Admins can invite 1st level connections to the event.  People invited will receive a notification through the My Network tab. They can choose to accept or ignore. Reminders will be sent via the Notifications tab 7 days before, 3 days before and on the day of the event.
June 2020
LinkedIn Polls:  You can now run a poll on LinkedIn – a good way to get feedback from your audience.
July 2020
Despite record levels of engagement in April, LinkedIn announced that it would be reducing its global workforce by 6%, largely due to the slowdown in job listings and recruitment activity.
August 2020
Open to Work:  A new feature allows people to display they are available for work within their profile photo. To add this, click 'Show recruiters you are open to work' on your profile and click the 'choose who sees that you're open' and set it to public.
Support Reactions: You can now like, celebrate, support, love, or display insightful or curious for any post.
Company Pages: You can now see a list of company page followers (sorted in reverse chronology) Under Analytics > Followers on your company page.  The page now gets 100 credits each month with each invite to a connection to follow the page costing 1 credit. When the invite is accepted, the credit is refunded. Credits reset on the first of every month.
Audio Pronunciation: A change rolled out on the mobile app to add an audio recording (10 seconds) of your name to your profile.
LinkedIn has increased the character limit for your Headline from 120 to 220. Now you can add even more keywords to your profile.
September 2020
LinkedIn sold SlideShare to Scribd.
October 2020
Company Pages: My Company tab (for pages with more than 201 employees) – a place for employees to talk to each other, celebrate each other with information about co-worker milestones and new employees, connect with each other based on dynamic suggestions.
Events tab – to showcase events. Up and coming events are also featured at the top of your newsfeed.
LinkedIn redesign: New features rolling out such as LinkedIn Stories, dark mode, a new search function to make it easier to find people, events, groups and content. Also option to go live on Teams, Zoom or BlueJeans within the messaging application.
November 2020
LinkedIn Stories are rolling out to allow users and company pages to publish photos and videos (up to 20 seconds long) on the mobile app. Stories will last for 24 hours and can include text and work stickers.
LinkedIn Events:  Changes are rolling out to events including: Personalised event recommendations in 'My Network'.  A weekly events digest email to users. When you post an event, your followers most likely to attend based on "various criteria, including their interests" will automatically be notified. Ability to add a registration form to collect the names and emails of people who have signed up.  This list can be exported. Events can be promoted with a sponsored ad.  Ability to retarget people who have RSVPed to a LinkedIn event.
December 2020
LinkedIn begins testing ads in LinkedIn Stories.
Phew are you still with me? So what lies ahead for 2021?
You can check out my video prediction HERE in which I discuss LinkedIn Company Pages, Groups and Events.
Feel free to follow my YouTube channel for further free training on LinkedIn.
FURTHER RESOURCES
Want to update your LinkedIn Company Page?
I've just launched LinkedIn Company Page Success at a special launch price of £37.
This course is perfect for any business (small or large) or marketing / social media managers.
https://my-super-connector.teachable.com/p/linkedin-company-page-success/
It's clear that LinkedIn Company Pages will get more traction in 2021 so get the edge now.
January 2021 Update: Products Tab
A new products tab for company pages will be rolling out to showcase products with endorsements and testimonials. Initially LinkedIn is starting with B2B software products.
Each product can have a custom call to action button and can include videos, product screenshots, descriptions, and more. The products that can be listed will initially be curated 'based on existing data from both your company website and the LinkedIn platform'. Businesses can submit change requests if required.
Only specified products can be displayed – 'Product Pages are reserved for tangible product offerings to the market. Products typically have a manufacturer, a trademarked brand name, and a name used consistently on product pages and the web in reference to that product, along with other attributes such as description and logo.'
If you want to improve your LinkedIn Profile in 2021 check out my LinkedIn Profile Success Course.  I've added in LinkedIn Company Page Success as a BONUS EXTRA:
https://my-super-connector.teachable.com/p/linkedin-profile-success/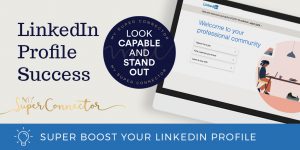 Want to explore LinkedIn Groups?
Join my group 'Networking Tips with My Super Connector':
https://www.linkedin.com/groups/13618082/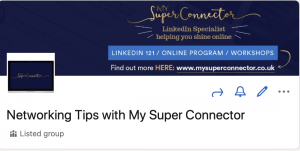 Want to explore LinkedIn Events?
I'm running a monthly 'Ask Me Anything' LinkedIn Live the 1st Wednesday of the month at 11am GMT. This is the link to the February event:
https://www.linkedin.com/events/askmeanythinglinkedinlivespecia6739623457371254786/ (almost 900 signed up in January).
You can find all events listed on my company page for 'My Super Connector'
You can leave your question in the event page itself or join in live on the day in the comments. LinkedIn Lives are a fantastic place to learn, connect, collaborate and thrive.
If you are in HR, L&D, Procurement or Marketing you may want to attend this event with Dionne Smith on Wednesday, January 20th at 3pm GMT.
'The Importance of Employee Engagement & Advocacy on LinkedIn'
https://www.linkedin.com/events/theimportanceofemployeeengageme6755516709806989313/

If you want to improve your LinkedIn Live / video game – join myself and Adam Woods on Wednesday, January 20th at 11am GMT.
'Getting the best from LinkedIn using Lives & Video'
https://www.linkedin.com/events/gettingthebestfromlinkedinusing6755528535277916160/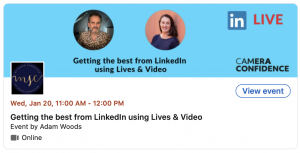 If you are a small business owner / startup who wants to learn about 'Building a Community on LinkedIn' join me on Saturday, January 23rd at 10am for 'StartUp 2021' with Enterprise Nation.
You can book your ticket here:
https://www.eventbrite.co.uk/e/startup-2021-the-uks-biggest-start-up-show-of-the-new-year-tickets-124391294711?aff=speaker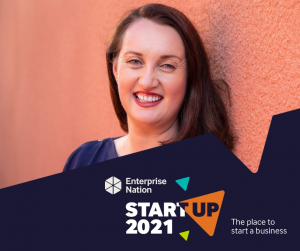 Who am I? Jennifer Corcoran Biography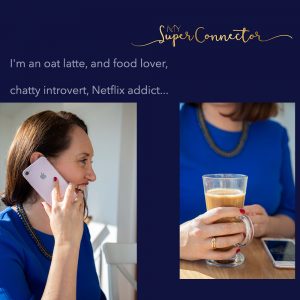 Bio:
Hi, my name is Jennifer Corcoran.  I'm known as the Super Connector and I help coaches, consultants and trainers to super boost their LinkedIn profiles and and attract clients using my 4-stage PACT Framework.
Without my help they will continue to be stuck, confused, daunted or overwhelmed by LinkedIn. Through me, they can create a LinkedIn profile which truly represents them and a holistic approach to networking on LinkedIn.
They will be left feeling reinvigorated, confident and raring to go and excited to tap into all the opportunities this amazing platform offers them.