Make LinkedIn work harder for you and your team
While I work one-to-one with women, my LinkedIn Business Workshop is tailored to the brand, culture, values and objectives of any heart centred SME.
Together we'll ensure you and your team are showcasing your business in the best possible way to your target audience.
These workshops are ideally suited for senior leaders, managers and team members who rely on networking and relationship management to be successful.
What's Included?
Each Workshop is individually tailored to suit your team.
60-120 minute Workshop including both theory and practical.
Q&A making it an interactive session for attendees.
Follow up profile checklist for attendees.
What's the Result?
By the end of the workshop everyone attending will stand out on LinkedIn for all the right reasons.
Each member of your team will have a compelling profile, adapted for relevant keywords and the appropriate industry.
They will be easy to find and will find it easier to build their networks thanks to clear and relevant profiles.
Your team members will represent themselves and your company with finesse.  This builds trust and authority for better business results.
Employees need to be treated as influencers
Content shared by employees receives 8 times more engagement than content shared by brands.  Why?  Because leads are engaging with a person, not a logo. (Hootsuite Study)
LinkedIn studies show that 80% of B2B leads come from LinkedIn and 94% of B2B marketers use LinkedIn to distribute content.
According to Prophet, employees of socially engaged companies are more likely to stay at their company, feel optimistic about their company's future and believe their company is more competitive. Win/win!
My consultative approach is designed to help us:
Educate your leaders on how to increase company brand awareness.
Support employees on LinkedIn with strategies to improve productivity, profitability and reputation management.
Take into account your company values and branding.  Together we'll  stress the importance of employee profiles representing your brand and the reputation of the business, the importance of culture and professional development.
Explore your opportunities on LinkedIn for attracting and retaining the best/top talent.  Also in promoting thought-leadership articles and an environment where everyone is to be themselves.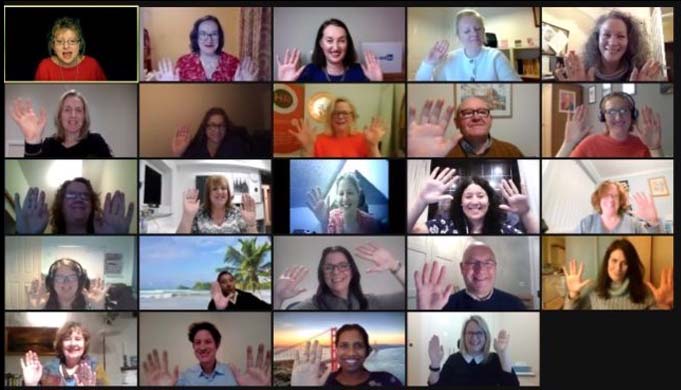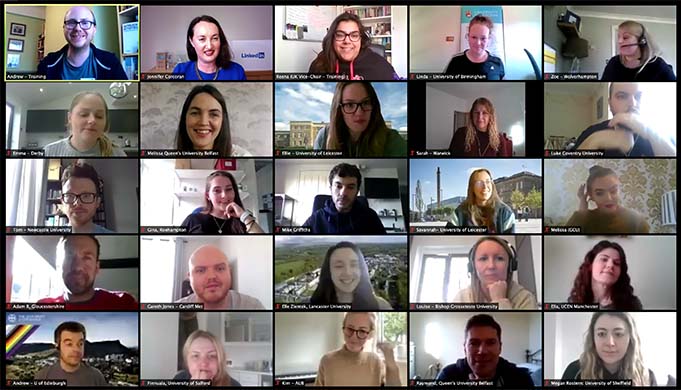 Jennifer is a great presenter and I recommend her 100%.  Jennifer has a comprehensive knowledge of how to develop and maintain an impressive and convincing presence on LinkedIn. The talk that she gave to a group of students at our university was thoroughly informative and engaging and it was packed with valuable insights and wise advice on how to apply them.
Dominic Palmer-Brown

Jennifer ran several LinkedIn workshops for the Hiscox Re & ILS business unit and was fantastic to work with. She is an excellent communicator and was happy to tailor her workshops to meet the needs of our team. We received glowing feedback from the team, with many commenting that they found the sessions extremely valuable and they loved Jennifer's energy and enthusiasm.  I would highly recommend Jennifer for all business LinkedIn workshops.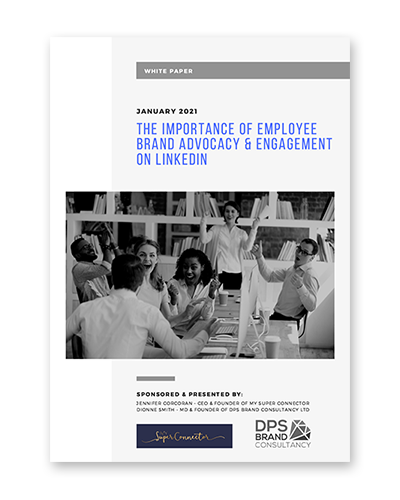 Download your FREE White Paper on the importance of Employee Brand Advocacy & Engagement on LinkedIn
Complete your details below to download today.