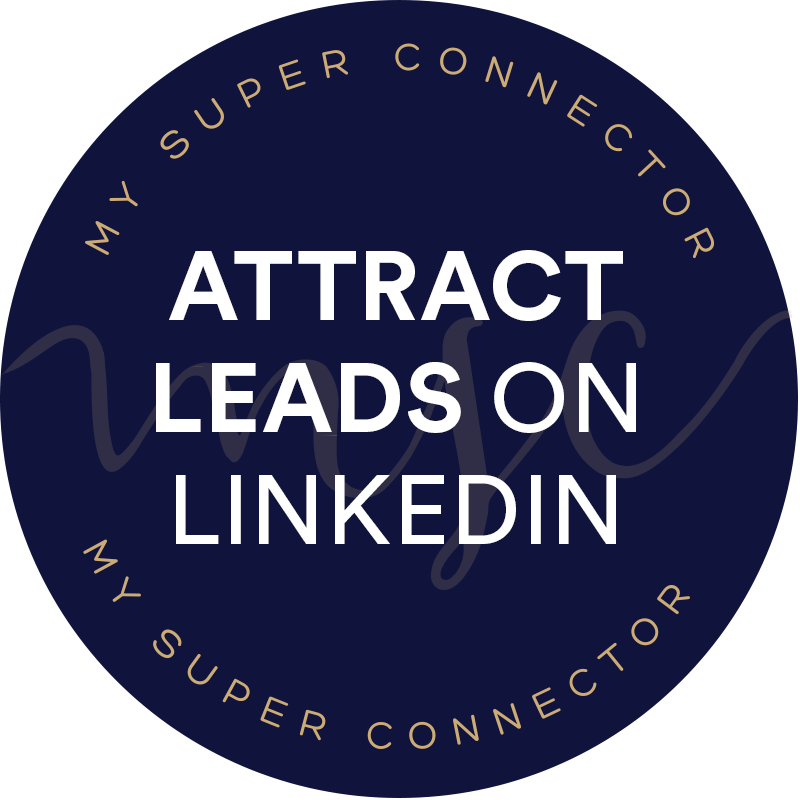 Fed up making excuses about why you've no leads from LinkedIn?
I get asked time and time again "why am I not getting quality leads on LinkedIn" and every time my answer is to look back at their profile.  
It all starts with the profile
.  If you want sales or consistent leads on LinkedIn … you need to have a strong profile.  I know it's not the sexy answer … but it's the needle-mover in your business!  If it's not set up properly, then all the other work you're doing won't get you the sales you desire.  
My LinkedIn consultancy power sessions are perfect for you if you need to figure out how to position yourself on LinkedIn.
Is Maximise Your Profile Power Session right for you?
You set up your profile a while ago but haven't touched it since – you don't know if it truly represents who you are and what you do.
Know your LinkedIn profile isn't doing you justice and doesn't include the key information that will resonate with your target audience.
With no confidence using LinkedIn - you know your profile needs some work, but you've no idea where to begin or what information to focus on.
Overwhelmed by all the different sections – you're not sure if you've completed them properly or if you've made the most of all the available features.
You aren't generating the right leads or connection requests – you don't know if you're showing up in search results. Or even if people are looking at your profile.
Want an expert eye to look over your profile, plus advice on how to make use of the many new features LinkedIn has rolled out recently.
Don't want to spend time figuring out how to do it all yourself with a course, but are comfortable implementing the changes I suggest.
What's Included?
Your Maximise Your Profile Power Session includes:
Onboarding questionnaire to determine your goals.
90 minutes one-on-one Zoom video call including recording.
Full review of your LinkedIn Profile (I've 25 touch points on mine).
Bonuses:
A revamped LinkedIn 'About' section and headline. 
Links to any assets we discuss.
What's the Result?
By the end of your Maximise Your Profile Power Session, you'll be:
Ready to put into action practical advice to super boost your LinkedIn profile headline and bio section and strengthen your engagement as a result.
Speaking to your prospects in a way that suits your personality type.
Confident and strategic in using LinkedIn to support your personal brand in a way that feels comfortable.
Easy for leads to find and you'll find it easier to build your network thanks to your clear and relevant presence.
Confidently building trust and authority as a thought leader thanks to my top tips and hacks.
Excuses I hear as a LinkedIn Expert why you're not getting clients on LinkedIn
Excuse #1:  I know I need to build my brand, but I have to wait until… the timing is right, my website / company is launched, things calm down at work, I have my photoshoot, I have more time to dedicate…
Truth Bomb:
There's never a "perfect time". You have a brand.  Are you in control of it?
While you continue to dabble or procrastinate on LinkedIn your competitors are going all in and thriving.
This Power Session is perfect for females on the move who want to create a clear consistent pathway to lead generation on LinkedIn.
Excuse #2:  I'm going to see what I can do for free first…
Truth Bomb: Podcasts, webinars, articles – free 'generic' content will only take you so far.  You've probably discovered that already.  If you want to fast track your success on LinkedIn get bespoke advice for your company and goals.  There is no one size fits all approach. What works for others may not work for you…
Investing in your profile is an investment in your future.
Excuse #3:  I don't have time for another social networking platform.
Truth Bomb:  No matter what you do for a living, LinkedIn is the best place to grow your brand.  According to LinkedIn:
90% of top sales professionals report that they use social selling tools.
75% of B2B buyers use LinkedIn to make purchasing decisions.
81% of buyers are more likely to engage with a strong, professional brand.
LinkedIn and social selling are a key part of the sales journey.  Get willing to embrace and be ahead of the curve.
During our 1:1, I'll give you specific suggestions and things you can do to instantly improve the effectiveness of your LinkedIn profile.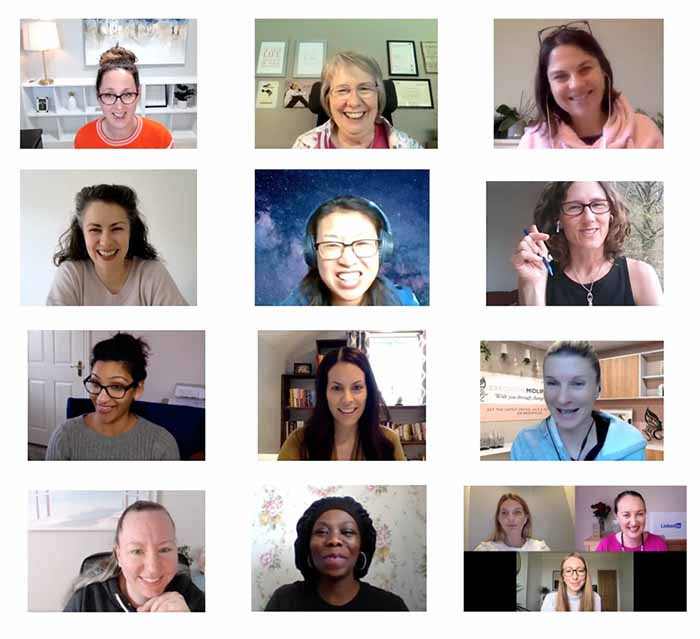 I have helped thousands of business owners & professionals get to grips with LinkedIn. You can hear from a few of them here in their own words…

Although I'm an experienced LinkedIn user and have advised university students, MBAs and career change clients on making the most of the platform for their career development, I still came away with some new knowledge of what works well in a LinkedIn profile right now. Another reason I think I found it so useful is that as a relatively new business-owner, I am adapting how I present myself on LinkedIn to reflect this new role.  Jennifer is a genuine LinkedIn expert and I have no hesitation in recommending her.
Becky Kilsby

My LinkedIn profile was a little haphazard before and now it's so much more clear and focused. This platform has a huge amount of features I never knew existed never mind maximised. I highly recommend this audit, even if you think your profile is good – you will learn so much and finally stand out. Thanks Jennifer!
Kitiara Pascoe

I spoke to a few service providers before settling with Jennifer's service offering, and it was indeed the best decision. I opted for the video review and that was the right thing for me. What I like most about her service is that she goes the extra mile, raising my awareness of small but significant changes that I could make early on to change the outcome of my visibility and access on LinkedIn. I always say, the best people to work with are those that are passionate about what they do and Jennifer certainly strikes me as a heart centred person who really cares about her clients and meeting their specific needs.
Yvonne Witter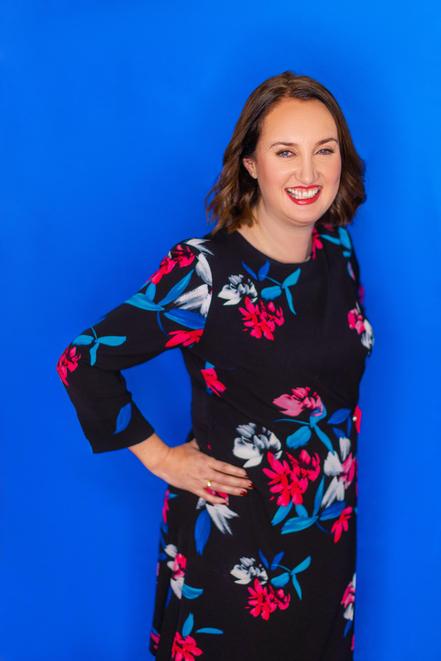 Hi, I'm Jen!
LinkedIn Trainer and recipient of the Global Super Achiever award from Pitman Training (a company well known in the UK for its excellence in training trainers).  In the past 5 years I've helped thousands of people in using LinkedIn to support their business and career goals. In an age where technology has created so many automation features, I believe that building human relationships will outperform any technological advances.
My mission is to help female coaches, consultants, and service-based business owners to "toot their horns" on LinkedIn.  I help entrepreneurs get more confident on LinkedIn by teaching them how to super boost their LinkedIn profiles, make genuine connections and attract clients using my 4-stage PACT framework.
One of my core values is connection and I deeply believe that is the key to using LinkedIn to support your business growth. And that starts with the foundation: your profile.

Is your summary-yawn-tastic and your cover image holding you back?
The first step to reaping the benefits of LinkedIn is a fully optimised profile that showcases all you have to offer 24/7. Once you get this right, you'll find opportunities and leads flow naturally to you.
No time to devote to an online program or one-to-one training?
This power session is perfect for FAST RESULTS achieved in your OWN TIME.
Lean on my LinkedIn expertise and we'll look at your LinkedIn Profile from top to bottom and ensure it's fully working for you!  

Can you imagine what your life will be like when you have your LinkedIn profile up to speed and with personal help?
Click the book your session button right now to have a profile to be proud of and to get LinkedIn working for you.
Next Steps:
Once payment is made I will follow up with my Zoom calendar link and onboarding questionnaire.
If you prefer to pay via BACS or have any further queries please check out my FAQs.
You can mail me at jennifer@mysuperconnector.co.uk.
I look forward to helping you shine online!