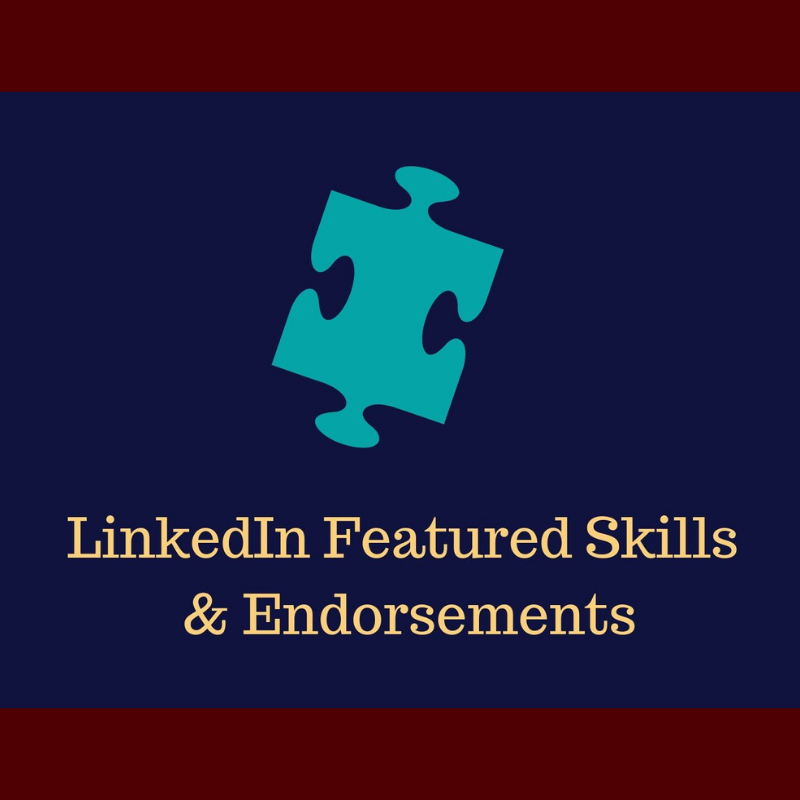 Did you know that you're allowed to display 50 skills on your LinkedIn profile and feature 3 top skills? Those 50 skills should be job related, industry and management skills.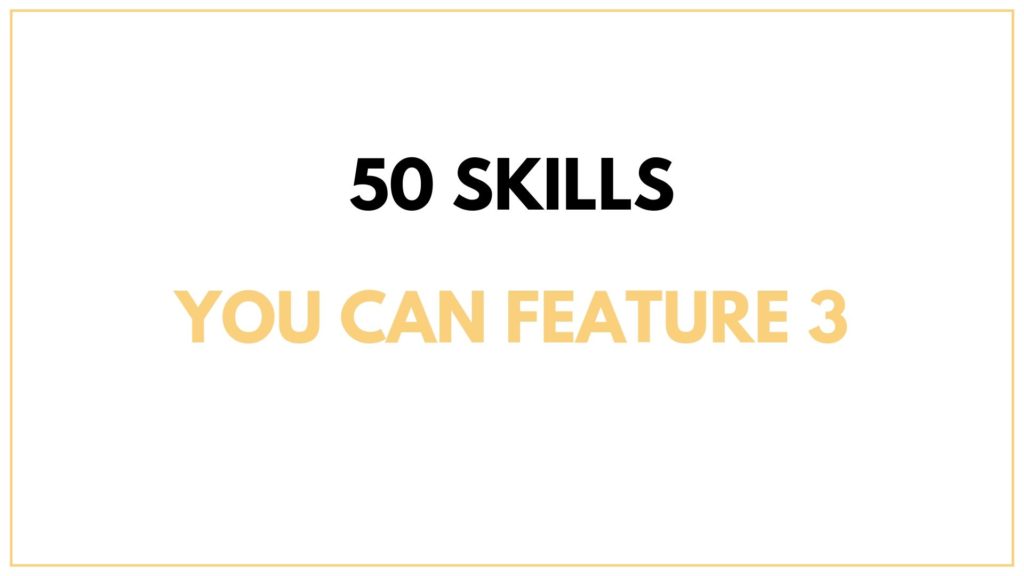 LinkedIn currently breaks down your skills as 'Industry Knowledge', 'Tools & Technologies', 'Interpersonal' and 'Other' – it's really important to note that your skills are essentially your keywords and demonstrate your competency.  Ask yourself, have you optimised this section with the 50 skills that you currently want to be known for?
Having the featured skills and endorsement section populated serves two important purposes:
Your skills should reflect the topics and expertise that potential clients are looking for.
If you've done a good job of optimising skills and getting endorsements, this section will help reaffirm what you're talking about in your previous summary section.
There are generally 2 types of people who will endorse you:
Firstly, those who know you as a professional and who've have first-hand experience of your skills. They will endorse you because they know you.
And secondly, connections who've not worked directly with you – these people usually endorse you for your 3 featured skills when there's a clear alignment with your headline and overall profile.
The top 3 skills that you feature should clearly correlate to your LinkedIn profile headline at all times.
It's good practice to regularly review your endorsements as if you're no longer using a certain skill in your current role, you may want to delete it.
In order to get endorsements, I'd strongly advise that you optimise this section with the most relevant keywords specific to your role and industry. This way you make it easier for your connections to endorse you for relevant skills.  The quickest and easiest way to get endorsements is to ask your current employer and colleagues.
Another way is to give endorsements to others, and promptly respond to any thank you messages that you get as a result.  Each time you endorse someone, they get a notification that tells them this, and this might prompt them to do the same for you.
By giving endorsements to your connections you're paying it forward and also showing up in a very unobtrusive yet valuable way.You're raising your own profile and adding value to your connections at the same time. It's a nice way to give back to your network so you may want to incorporate this into your LinkedIn connection strategy.
Which do you rate more – LinkedIn endorsements or recommendations?  
ABOUT ME:
I'm a LinkedIn Consultant / Trainer and the founder of My Super Connector.
For me 'connection' is why we are here. It is what gives purpose and meaning to our lives. We are all connected and in order for authentic and engaging connection to happen, we need to allow ourselves to be seen.
In a nutshell, I help entrepreneurs and professionals to polish up their LinkedIn profiles and connect with finesse in order to achieve career and business success.  I believe that you don't need to be the loudest in the room to make an impact, you simply need to be effective which is where I come in to help you polish up your existing online profile and help you to shine online.
If you want to fully optimise your LinkedIn profile check out my course LinkedIn Profile Success or get in touch for a 1-2-1 or LinkedIn Workshop.