Ready for a LinkedIn profile that generates leads and opportunities?

Book in for your bespoke video audit of your profile, with easy to implement suggestions on what to improve, helping you to create a LinkedIn profile to be proud of.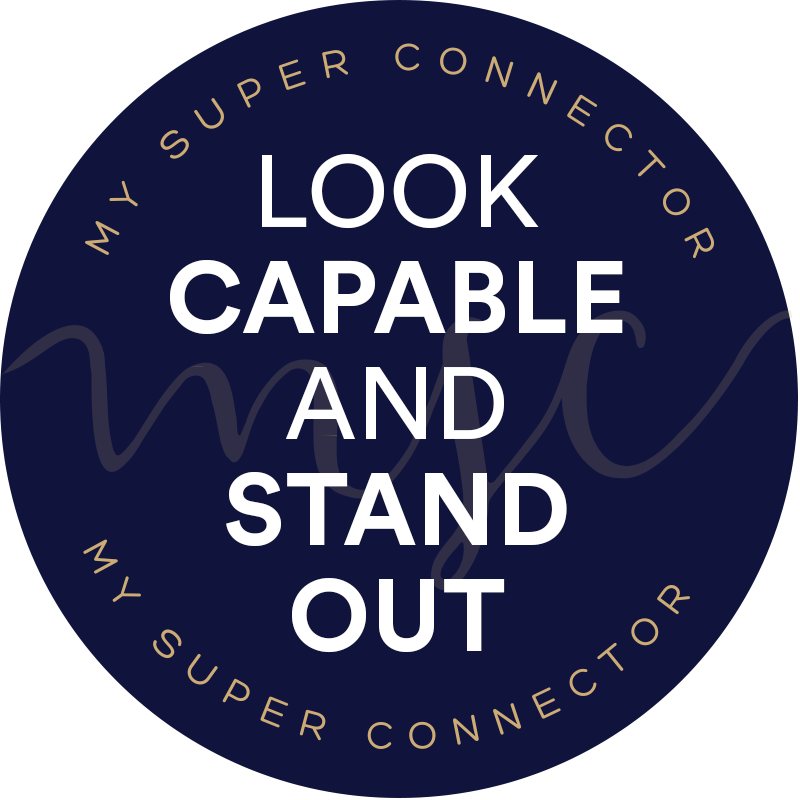 Is your LinkedIn profile holding you back?
The first step to reaping the benefits of LinkedIn is a fully optimised profile that works hard to showcase all you have to offer. Once you get this right, you will find opportunities and leads begin to flow naturally.
You set up your profile a while ago but haven't touched it since – you don't know if it truly represents who you are and what you do.
You have no confidence using LinkedIn – you know your profile needs some work, but you have no idea where to begin or what information you should focus on.
You are overwhelmed by all the different options – you're not sure if you have completed all the sections properly and whether you are making the most of all the available features.
You aren't generating any leads or connection requests – you don't know if you are showing up in search results and if people are even looking at your profile, but your inbox has tumbleweed blowing through it.
You are making headway and gaining traction on LinkedIn but are not attracting your ideal target audience.
If you want to get to grips with your profile and make LinkedIn work for you, my LinkedIn Profile Audit offers the solution: a perfect blend of my 1:1 and DIY services.
It is ideal if you're not ready to invest your time and money into one of my comprehensive strategy sessions – but don't want to figure out how to do it all yourself either.
Why does your profile matter? A properly optimised profile helps you to tap into the power of networking on LinkedIn, helping to increase your visibility and demonstrate your value to the people you want to connect with.

Watch the video to find out more about how the audit works.
I have helped thousands of business owners & professionals get to grips with LinkedIn. You can hear from a few of them here in their own words…
Jennifer's LinkedIn Profile Success course was a really valuable piece of learning. Although I'm an experienced LinkedIn user and have advised university students, MBAs and career change clients on making the most of the platform for their career development, I still came away with some new knowledge of what works well in a LinkedIn profile right now. For anyone who believes they are well-versed in LinkedIn but who would welcome the opportunity to re-visit and upgrade their profile for the platform today, this is the perfect course. Another reason I think I found it so useful is that as a relatively new business-owner, I am adapting how I present myself on LinkedIn to reflect this new ro
Becky Kilsby
I simply cannot thank or recommend Jennifer enough. Jennifer helped me in a number of ways. Firstly she helped me to gain a better idea and understanding of LinkedIn. Then she helped me to redesign my profile point by point. Finally, Jennifer kindly introduced me to her network. Through her connections and my updated profile, I managed to secure my current role which I am thoroughly enjoying. Using the pointers and tips she showed me, I've been using LinkedIn as my number one channel for Business Development and creating sales leads. I'm extremely grateful to Jennifer. Her warm personality, helpful guidance and generous nature has given me the confidence to use a tool which has really ma
Carl Barrow
My LinkedIn profile was a little haphazard before I took Jennifer's LinkedIn Success Course and now it's so much more clear and focused.  Jennifer leads you through every aspect of LinkedIn and I thought I already knew quite a lot but I was so mistaken! This platform has a huge amount of features I never knew existed never mind maximised. I highly recommend this course, even if you think your profile is good - you will learn so much and finally stand out. Thanks Jennifer!
Kitiara Pascoe
I spoke to a few service providers before settling with Jennifer's service offering, and it was indeed the best decision.  I opted for the video review and that was the right thing for me.  What I like most about her service is that she goes the extra mile, raising my awareness of small but significant changes that I could make early on to change the outcome of my visibility and access on LinkedIn.  The ability to visually see the backend and follow her instructions in how to manoeuvre, saves so much time. After a long hiatus I am relaunching and re-establishing myself and feeling much more confident using LinkedIn as a marketing tool. I will most definitely recommend and use Jennifer's s
Yvonne Witter
Jennifer promises to help you create a profile that you're proud of and she certainly does this! I'm happy to admit that I am really proud of the professional profile I now have. I already had an All-star profile at the outset, yet I still learned a number of really useful tips and tricks that I was able to quickly implement with Jennifer's expert knowledge and guidance. I would recommend this to anyone wanting to update their LinkedIn profile to make it a true reflection of their value.
Melanie Coeshott
I feel excited about using LinkedIn again after months of inertia. Jennifer gave me so many tips on how to improve my profile, she definitely gives value for money.
Minal Patel

How my LinkedIn Profile Audit works – in five easy steps
Fill in a short questionnaire about yourself, which gives me the essential background information I need about you and what you want to achieve with LinkedIn.
I then take a look at your profile and record a 30 minute video review, covering my first impressions along with a detailed breakdown of each section. My feedback is tailored to you and is a real 'under the hood' inspection of all elements of your profile – the content as well as technical aspects, such as making full use of relevant features and settings.
You receive the link to the video via email within 5-10 working days of booking the audit. This video is yours to keep to refer back to as often as you like.
You follow my step by step instructions to update your profile.
With your profile fully optimised, you start to get more views, connections and leads through LinkedIn.
Added bonuses…
As an added bonus, I will send you my handy Profile Checklist. This helps to make updating your profile a breeze – simply print it out for a useful template as you work through implementing my suggestions.
I will also add you to my network of over 9000 people and invite you to join my LinkedIn group. This gives you access to my regular updates on how to maximise LinkedIn and tips about new tools and features, so you can continue to build your profile and keep it current.
This is about more than making your profile look good – it is about helping you to feel confident that LinkedIn is working for you and that you are making the most of this potential.
The LinkedIn Profile Audit is the best of both worlds for busy professionals and entrepreneurs, the perfect blend of my 1-1 and DIY services at only £247.
Is my LinkedIn Profile Audit right for you?
This is a great option for you if:
You don't want to invest your time and money in my comprehensive 1-1 strategy session but do want the benefit of my knowledge and experience customised to your situation.
You don't want to spend time figuring out how to do it all yourself with a course, but are comfortable implementing the changes I suggest.
You know your LinkedIn profile isn't doing you justice and doesn't include the key information that will resonate with your target audience.
You think you know a lot about LinkedIn but want an expert eye to look over your profile, plus advice on how to make use of the many new features LinkedIn has rolled out recently.
You want to use LinkedIn to generate leads or find a new position.
If this is you, my LinkedIn Profile Audit gives you everything you need to create an effective profile that truly reflects who you are and what you offer.
Once you have this, everything else clicks into place. You will feel more confident reaching out to new connections – and you will find those connections and opportunities coming straight to you as your visibility and relevance is strengthened.
Ready to make LinkedIn work for you with a profile to be proud of?
A bit about me…  
I'm Jennifer Corcoran, an award-winning LinkedIn Trainer and Strategist, teaching entrepreneurs and executives how to super charge their LinkedIn profiles and connect with finesse.
My own experience has taught me just how powerful LinkedIn can be. I've used it to build my brand and grow my business, My Super Connector. Now, my vision is to empower people to leverage LinkedIn to drive positive change in their lives and others.