This page includes some examples of my press coverage as well as a media kit etc. for journalists.  Jennifer Corcoran, My Super Connector
Enterprise Nation launches Local Leader Devon to offer vital peer-to-peer support for small firms during the Coronavirus pandemic
Exeter Daily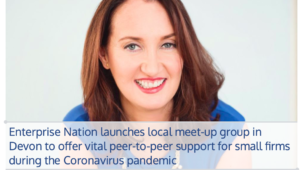 Did Marie Kondo fans keep their houses tidy all year?
The Guardian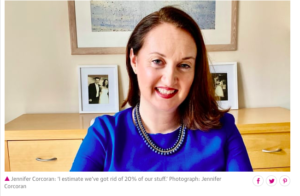 South Devon Entrepreneur recognised in Top 100 Female Entrepreneurs
Grow Media Exeter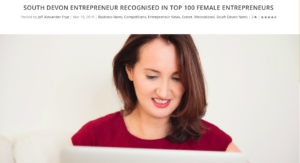 F-Entrepreneur

The Business Hour from LBC: How to grow your business
Known for grilling the Apprentice contestants, Mike Soutar joins Clive and Emma, along with Jennifer Corcoran on secrets to social media success
3 Top Tips to Personal Branding Success on LinkedIn
BrandMe! Magazine
2019 Tips and Predictions from 19 hot Freelancers
IPSE / Modern Work Magazine
Croydon businesswoman scoops national award
Sutton & Croydon Guardian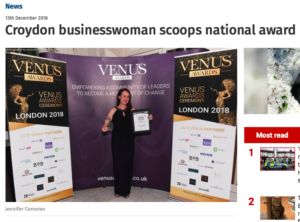 My Super Connector Win Top London Business Award
Startup Croydon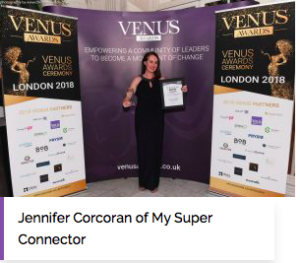 Week of Women: Venus Award Finalists
Cornerstone Office Search
London's Top Business Women Announced at the 2018 Venus Awards Finals
London Post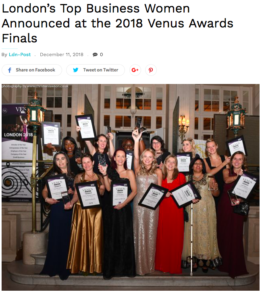 London's top business women announced at The Ritz
Business Leader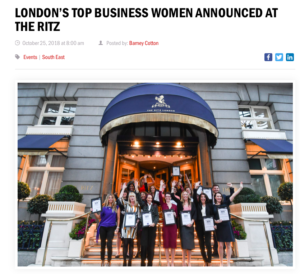 London's top business women announced at The Ritz!
BM Magazine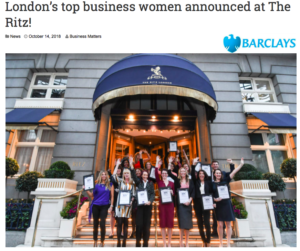 Venus Awards London 2018/19 Finalists
Venus Magazine London 2019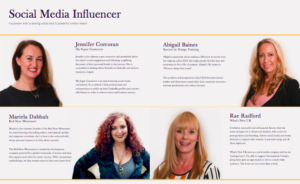 Highly Commended: Commitment to the Community
Croydon Business Excellent Awards 2018

Start me up! How 100 entrepreneurs started great businesses 
Enterprise Nation
Comprehensive LinkedIn Masterclass
Pitman Training

Lucy Brazier and Pitman Training Call out for PA SuperAchievers to Reward
PA Life Magazine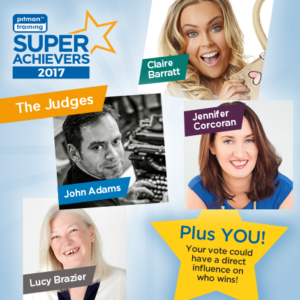 Jennifer Corcoran – How To Become A Social Media Influencer
Business Rocks Magazine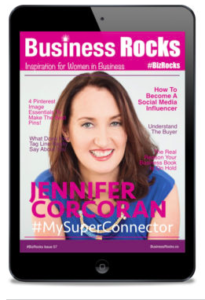 WeAreTheCity
International PAs shortlisted in Pitman SuperAchiever Awards 2016
PA Life Magazine
London PA Awards – 2016 Winners & Judges
London PA Awards
Meet our PA of the Year Finalists
SECS in the city
You're free to do the following without written permission:
Post links to any blog post or page on this website.
Re-post or provide excerpts of 200 words or less on any other website, provided you link back to the original post on this website.
You must obtain my written permission to do the following:
Use any content on this site for commercial or marketing purposes, including selling or licensing printed or digital versions of this content.
Alter, re-post or re-publish any content on this website.
Thank you in advance for your cooperation!