I love building connections on LinkedIn and in real life. The companies listed on this page are all tried and trusted.
This is my way of paying it forward to my amazing network.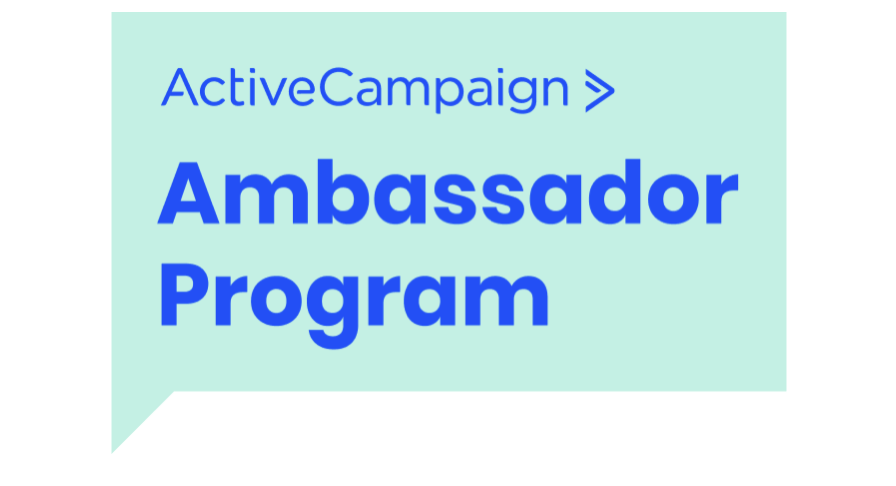 I've recently upgraded from Mailchimp to ActiveCampaign and have been blown away by the level of customer support.
If you are a business who wants a platform that will help your business grow and a trusted partner I recommend checking out ActiveCampaign.

I use Canva Pro for all of my LinkedIn and blog graphics
You can also download a LinkedIn banner template for your profile.
Canva Pro allows me to use my branding so that all of my graphics look professional and on brand.
 Sign up HERE with my special link.

StreamYard – The easiest way to create professional live streams
StreamYard is a live streaming studio in your browser. You can interview guests, share your screen, and much more. Stream directly to LinkedIn, Facebook, YouTube, and other platforms.
I use StreamYard to do my LinkedIn Lives.
Use the link below to sign up and save $10 off your first month!
The quality of the connections that I've made from the community has blown me away.
If you're anything like me, relationships are the cornerstone of your business. That's why I was so excited to discover the Advance Women's Expert Network.
My favourite part of the membership is the networking pods that meet bi-weekly to connect, collaborate, and bring in tons of referrals.
This is a genuine network that leads on the law of reciprocity!

AllBright Global Women's Network
AllBright is the leading global network for professional women, combining a digital-first toolkit of resources, with physical club locations and a global community. 

Dubsado is the client management system built by creatives, for creatives.
Dubsado helps you manage your entire business process.  You can capture leads on your website, keep track of clients, manage bookkeeping, create and send forms, follow up with a contract or get paid through an invoice.
Start your free trial today with the below link!
I currently run my business with Dubsado.

I use Clickfunnels for all my sales pages
– whether it's to join a 5 day challenge, my LinkedIn group or to sign up for online training or for the LinkedIn Thrive Academy.  I also run my membership portal with Clickfunnels.
If you're keen to explore and get started I can 100% recommend the 'One Funnel Away Challenge'.  This helps you to create and launch your first (or next) funnel in just 30 days!
Create and sell beautiful online courses.
Your skills and experiences are unique and valuable.
Easily build a beautiful course website, share your knowledge, and be rewarded for it.
All of my courses are currently held on this platform.


Do you need business insurance?
I'm a Policy Bee customer and part of their Pass It On Scheme.
If you mention my name or company when buying a policy we will both receive £20. Win / win!

Division X – Web Design | Graphic Design | Managed WordPress & WooCommerce Solutions
Division X are leaders in WordPress / WooCommerce managed hosting.
I currently host my website for My Super Connector with Division X.

Organising events takes time. And energy, and lots of decisions, and emails and follow-ups.
HeySummit takes all of the hassle out of it. One platform, with one dashboard where you can do everything you need to do, in order to turn your summit into a successful and profitable event.
To date I've hosted 3 successful summits with HeySummit.

Managing social media has never been easier.
Schedule your content, get reports, and engage followers with one simple tool.
Try Agorapulse free for 1 full month with the below link!
I've recently partnered with AgoraPulse for my new LinkedIn Company Page Success course. 


The CV & Interview Advisors are leading specialists in Personal Branding.
They specialise in creating high impact CVs and Executive Bios.
You can get 10% off with my referral link below and I've personally used this service in the past.

Printing Services for Business Made Simple.
Join other great companies who use MOO Business Services for all their printing service needs.
My current business cards were printed / designed by Moo.
Resilient Pilot was created in response to COVID-19 to help keep the pilot community supported, current and connected.
The goal is to help pilots navigate their way back to the flight deck when recruitment recommences.
I've partnered with Resilient Pilot and offer a 20% discount to all Pilots needing LinkedIn help.
Disclosure: This page contains some affiliate links.  This means when you purchase something through an affiliate link, I may receive a small commission at no extra cost to you.  Rest assured I only recommend products and services that I personally love! Thank you for using those links to help me monetise my site and keep helping you in turn – it's much appreciated.