This page contains tools, courses, books and resources I recommend.  
I love building connections on LinkedIn and in real life. The companies listed on this page are all tried and trusted.  This is my way of paying it forward to my amazing network.  Hopefully it will help you too in your business!
Click on the logos to access the respective sites. 
As a blogger, graphic designer, event planner, or creative entrepreneur, you need images that are both stylish and strategic. Images that will capture the imagination of your dream clients and make them see the value of your work. More than just pretty pictures, you need photographs that convert your dream clients into raving fans, images that invite them in to your digital home to stay a while.
Enter Haute Stock: a library of 2000+ images, graphics packs, social media quotes in different themes and colorways + design tutorials all in one place to help you create stunning visuals across all of your brands' touch points. Create a lasting impression with your visuals and become a knockout in your industry with our images!
Missinglettr creates strategic, automated social media campaigns that drive traffic for an entire year. Leaving you to focus on what's really important. Simply review our suggestions, click approve and then sit back and relax. Over the next 12 months we'll drive traffic back to your site and increase engagement.

Dubsado is the client management system built by creatives, for creatives. Dubsado helps you manage your entire business process in one, easy to use, customizable and affordable system. Capture leads on your website, keep track of clients, manage bookkeeping, create and send forms, follow up with a legally binding contract or get paid through an invoice, all through Dubsado. Create everything with your logo, your colors, your images and none of our branding. The best part: with our easy to set automations, you can wake up to a signed contract and paid invoice, without lifting a finger! We know managing a business can be daunting, which is why we give you all the tools to make it simple. Whether you're grabbing forms off our free template library, hoping on a free consultation call, or connecting with thousands of fellow Dubsters in our online community, we've got your back. Start your free, no time limit trial with the ultimate client management system, today!
I know, I know: organising events takes time. And energy, and lots of decisions, and emails and follow-ups.
And then there's all the plugins and setups you'll need, to make it all work: calendar integration, payments, ticket sales… landing pages and paywalls and discount coupons… and you need to figure out how to set all that stuff up.
Except you don't. Wait, what? It's true. HeySummit takes all of the hassle out of it. You get one platform, with one dashboard – and there you can do everything you need to do, in order to turn your summit into a successful, profitable event.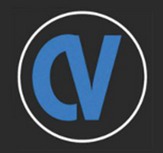 The CV & Interview Advisors are leading specialists in Personal Branding; creating high impact CVs, Executive Bios and Profiles for a wide range of highly qualified professionals and executives. Their innovative and industry-leading methodologies are based on marketing principles, the psychology of reading and global recruitment best practice which is why they are recommended by many high-profile industry bodies and recruitment businesses.
Concise Training offers interactive, practical training and City & Guilds qualifications in social media and digital marketing. Concise Training's short CPD accredited e-learning courses give practical, interactive training to allow you to use the full range of social media channels effectively for your business – or your client's business.
Video is so important right NOW. By 2019, 80% of internet content will be video. You know that you should be using video, but something is stopping you from putting yourself out there. You just wish you felt more confident on camera. Go Live and Thrive will help you to overcome your fears on screen, get comfortable telling your story, and learn the tips and tricks to look good camera, and feel LIKE A PRO!
Launched in 2016, VIP VA is the organisation, training academy and support community exclusively created by VAs for VAs. VIP VA are pioneering the setting of VA industry standards and are passionate about supporting the global VA industry as it grows. VIP VA also work to link businesses with highly skilled and experienced VAs – for more information, visit the website.
BRANDi Design is all about helping startups, small businesses and medium enterprises (SME) to portray a great perception about their brands online. We believe "Perception Is Everything" #PIE. Every business has a unique brand message and a story that is authentic, original and sets them apart from the rest but in most cases, it is communicated wrongly to their desired audience which invariably stagnates their brand.
At BRANDi Design, we strategically extract that amazing story and translate it visually using design and online advertising to engage with your targeted audience and inspire them to do business with you.
Our vision is our client's SUCCESS. That is what motivates us to be the best at what we do because we believe our brand is a reflection of our clients and their results.
We are also very passionate about inspiring and training startup entrepreneurs, arming them with the knowledge they need in marketing and advertising to grow their businesses FAST.
For more information about our marketing programs, visit here.

At Cornerstone Office Search, we like to think of ourselves as a little bit different. We are a small experienced team who find businesses their perfect workspace. We do not stop with finding you a space to thrive in; we welcome you into our powerful family network giving you exclusive access to partners, services and support to help you grow. We measure our success by your success. All we need from you is some guidance on what you like, what you don't like, what's important to you and where you want to be. We'll do the rest.
Disclosure: This page contains some affiliate links.  This means when you purchase something through an affiliate link, I may receive a small commission at no extra cost to you.  Rest assured I only recommend products and services that I personally love! Thank you for using those links to help me monetise my site and keep helping you in turn – it's much appreciated.