It's Time to Stand Out on LinkedIn with the VIP Profile Service
My LinkedIn VIP Profile Service is ideal for busy entrepreneurs and senior executives who want to make more of their online profile, but don't have the time to do it themselves.
If you know your LinkedIn profile isn't in the shape it should be for you to stand out to your ideal clients or potential employers, then I will work with you to ensure it does.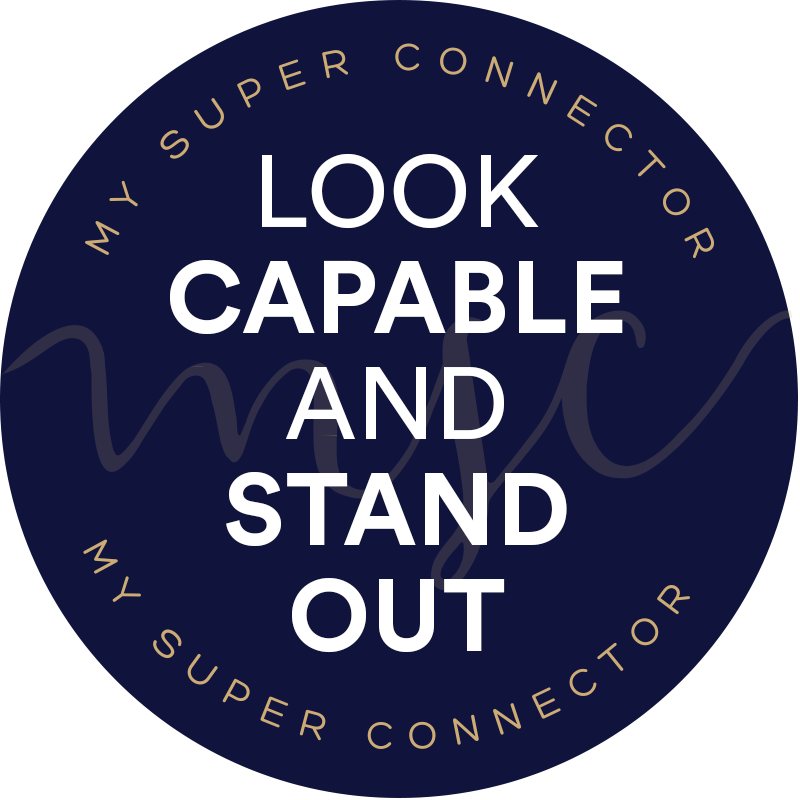 Is your LinkedIn profile holding you back?
While LinkedIn may well be booming, you don't have the time to spend figuring out how to use it effectively – time that could be spent elsewhere on your business and career.
When you're reaping the benefits of a fully optimised LinkedIn profile it will be working hard to improve your visibility; connect you with peers and leaders in your industry or profession and help you to increase your credibility and reputation.
Are you ready to start maximising the opportunities LinkedIn has to offer?
You are overwhelmed by all the different options and you're not sure if you have completed all the sections properly and whether you are making the most of all the available features.
You set up your profile a while ago but haven't touched it since and you don't know if it truly represents who you are and what you do.
You see peers within your industry who are more visible and connected than you are and you want to ensure you're competing on a level playing field.
You know your profile needs some work, but you have no idea where to begin; what information you should focus on or the time to do it.
You aren't generating any leads or connection requests – you don't know if you are showing up in search results and if people are even looking at your profile.
You are making headway and gaining traction on LinkedIn but are not attracting your ideal target audience.
If you want to get to grips with your profile, but you're too busy to make it work for you, my LinkedIn VIP Profile Review offers perfect solution, in just a few simple steps I will:
Create a compelling LinkedIn profile for you by making changes to both the front end and back end of the platform.
Applying advanced LinkedIn search engine optimisation techniques so that you can show up in search results.
Ensure you get the recognition you deserve so that you will start to attract more opportunities.
Create a compelling headline that makes you stand out and immediately builds your reputation and shows your authority.
Build a client / recruiter focused summary that tells your story and showcases your achievements and credibility.
Update your current and past work experience (up to 5 positions) and your skills profile (up to 50 skills).
Add any additional sections if applicable such as publications, projects, honours and awards, education, professional clubs, voluntary work, rich media files (pdf, images, videos etc).
Create a custom-made LinkedIn Cover Photo / Banner (if required) to represent your personal brand.
Create a LinkedIn Company Page to represent your business brand.
Include two to three keywords which I will focus throughout the entire profile in a natural organic style and request up to 3 recommendations from your key contacts.
If required I can help with a new profile picture (photo shoot can be organised on demand).
Yes, I want my LinkedIn VIP Profile Service!
I have helped thousands of business owners & professionals get to grips with LinkedIn. You can hear from a few of them here in their own words…
Before I met Jennifer I was quite ignorant about the potential of LinkedIn and how much more I could do with my profile. Jennifer did a fantastic audit of my profile and gave me an in depth report on what I could do to improve it. She then spent time with me going through every element so that I fully understood how to maximise my profile and how to actually make the changes and navigate LinkedIn. Jennifer really knows her stuff and was incredibly patient with me! I highly recommend Jennifer's services if you want to maximise your profile and make the most of this platform.
Anna Hemmings MBE OLY
I simply cannot thank or recommend Jennifer enough. Jennifer helped me in a number of ways. Firstly she helped me to gain a better idea and understanding of LinkedIn. Then she helped me to redesign my profile point by point. Finally, Jennifer kindly introduced me to her network. Through her connections and my updated profile, I managed to secure my current role which I am thoroughly enjoying. Using the pointers and tips she showed me, I've been using LinkedIn as my number one channel for Business Development and creating sales leads. I'm extremely grateful to Jennifer. Her warm personality, helpful guidance and generous nature has given me the confidence to use a tool which has really ma
Carl Barrow
I undertook Jennifer's My Super Connector course - LinkedIn Profile Success and can highly recommend it. I realised that there was lots I didn't know about the functionality and key purposes of your profile page such as the ability to upload media and how best to put your summary together. What made it good for me was that it was in bite sized chunks with really simple language. I could put Jennifer's recommendations into action immediately at the end of each chapter. I feel much more confident that my Profile now represents who I truly am! Thank you!
Shelley Kelly

Next steps to implementing this service for you…
1st virtual strategy call to discuss your goals.
Completion of the onboarding form and a copy of your CV.
First draft provided to you in your preferred format.
2nd virtual strategy call to discuss changes and questions.
Final version sent to you for approval.
3rd and final virtual strategy call to wrap up and celebrate your new profile.
Added bonuses…
Once the service is completed, you will receive a visibility strategy document to support you with building your personal brand on LinkedIn.
I will also add you to my network of over 9,000 people and invite you to join my LinkedIn group. This gives you access to my regular updates on how to maximise LinkedIn and tips about new tools and features, so you can continue to build your profile and keep it current.
I'll be happy to connect you with people within my network who I feel will be great for you to network with.
Is my LinkedIn VIP Profile Service right for you?
This is a great option for you if:
You know your LinkedIn profile isn't doing you justice and doesn't include the key information that will resonate with your target audience.
You don't want to spend time figuring out how to do it all yourself and you're comfortable with me implementing the changes you need to make your profile stand out.
You understand the benefit of investing in getting the support you need to make the most of LinkedIn.
You think you know a lot about LinkedIn but want an expert eye to look over your profile and update it to ensure you're making use of the many new features LinkedIn has rolled out recently.
You want to use LinkedIn to generate leads or find a new position.
This service is about more than making your profile look good – it is about helping you to feel confident that LinkedIn is working for you and that you are making the most of its potential.
Once your profile is completed, you'll feel more confident reaching out to new connections, building your network and showcasing your leadership and authority within your industry.
A bit about me…  
I'm Jennifer Corcoran, an award-winning LinkedIn Trainer and Strategist, teaching entrepreneurs and executives how to super charge their LinkedIn profiles and connect with finesse.
My own experience has taught me just how powerful LinkedIn can be. I've used it to build my brand and grow my business, My Super Connector. Now, my vision is to empower people to leverage LinkedIn to drive positive change in their lives and others' and to create economic opportunities.

Your 30-day money back guarantee…
I'm confident that my VIP LinkedIn Profile Service will help you to create your perfect profile. However, if you're not completely satisfied with the changes I recommend I'll refund your money.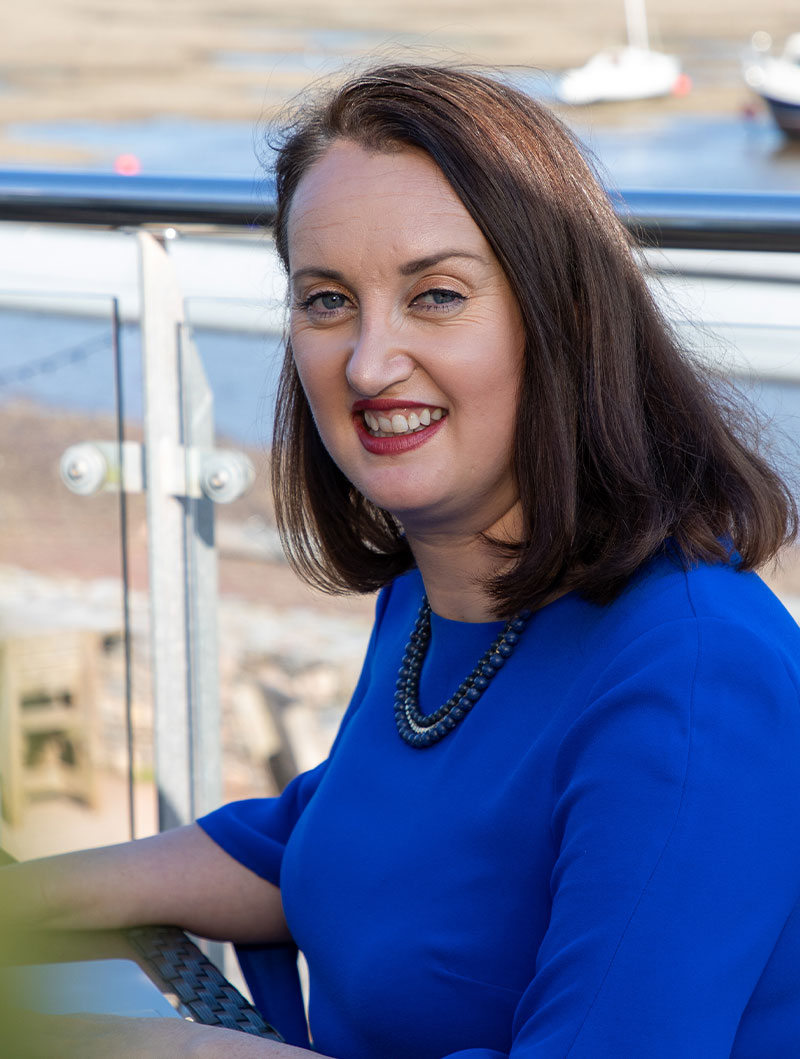 Ready to make LinkedIn work for you with a profile to be proud of?
Yes, please – I want my LinkedIn VIP Profile Service!
The LinkedIn VIP Profile Service is the great for busy senior executives and entrepreneurs, who are happy to invest £1997 to receive the benefits and rewards of building their brand on LinkedIn.
LIMITED AVAILABILITY