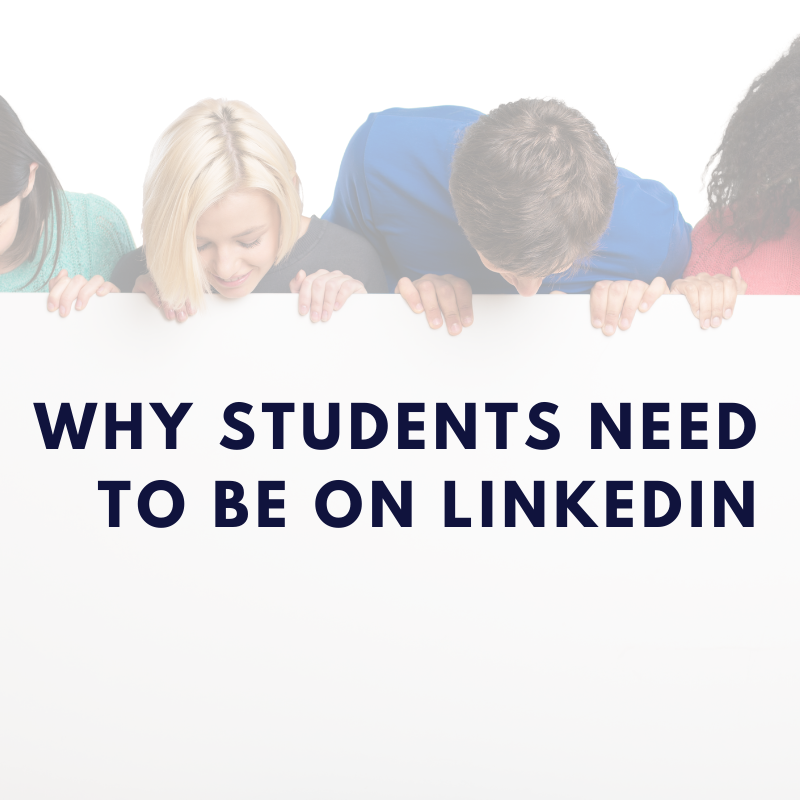 Did you know that you can create a LinkedIn profile as young as 13?
The kids have just gone back to school and there has never been a better time to get your child set up and running on LinkedIn.
Whether your child goes on to the world of employment, an apprenticeship, university or sets up in business, LinkedIn will be an invaluable professional social network for their future.
There are currently over 706 million users on LinkedIn.  This figure represents a third of all the professionals in the world.  It will be interesting to see how quickly this figure will rise over the coming months.
There are many benefits of using LinkedIn as a student:
To network with peers, alumni and organisations
To find a new employer (paid / internship / apprenticeship / voluntary work)
To research and gather market intelligence – LinkedIn is a structured, information rich database which is searchable by Google and its own search engine
To find new partners and businesses to collaborate with
To establish yourself as an expert by answering questions and posting on your preferred subject
There are over 2 billion people in the world on Facebook however the organic reach on LinkedIn is second to none and the professionals on LinkedIn are in a business mindset.
LinkedIn is for everyone. 
Business to business, business to consumer, start-ups, professionals and influencers.
LinkedIn is a lot more than an online CV and will give you the competitive edge
LinkedIn will allow you to connect with recruiters
LinkedIn will allow you to build your professional network
LinkedIn will allow you to bypass gatekeepers
LinkedIn will allow you to build your online personal brand (digital footprint)
LinkedIn will allow you to connect with decision makers
LinkedIn will allow you to reach employers directly
When it comes to LinkedIn Profile Optimisation, the key considerations should be:
•       The power of first impression
•       Tailoring your profile to your objectives
•       Profile completion
Some areas which spring to mind where a student can really stand out and shine are:
Cover banner, Headshot, Headline, About, Experience, Volunteering, Projects, Education, Certifications, Courses, Test Scores, Organisations, Honors / Awards, Publications, Recommendations, Endorsements and Languages.
That's a long list eh? In fact, it's pretty similar to what I would advise a professional or business owner.  Just because you're young doesn't mean that you can't stand out or have the X-Factor among your peers….
Having worked with many students at schools, colleges and universities I know that they can stand out with their qualities, values and activities even if they have never had a paid job.
Qualities – Customer/client focus, fairness, integrity, honesty, diversity, good communication, teamwork, takes initiative, hardworking, creative
Activities – Volunteering, sports teams, Saturday jobs, work experience, hobbies
Hopefully this piece has given you some food for thought.
Use this time wisely and as well as optimising your own profile get cracking on your child's and let's get the younger generation linking up today!
Bio:
Hi, my name is Jennifer Corcoran.  I'm known as the Super Connector and I help coaches, consultants and trainers to super boost their LinkedIn profiles and and attract clients using my 4-stage PACT Framework.
Without my help they will continue to be stuck, confused, daunted or overwhelmed by LinkedIn. Through me, they can create a LinkedIn profile which truly represents them and a holistic approach to networking on LinkedIn.
They will be left feeling reinvigorated, confident and raring to go and excited to tap into all the opportunities this amazing platform offers them.